Tools & Materials
Truly All-Electric Track Loader
The Bobcat T7X ditches hydraulic systems for a more electric-centric, eco-friendly design.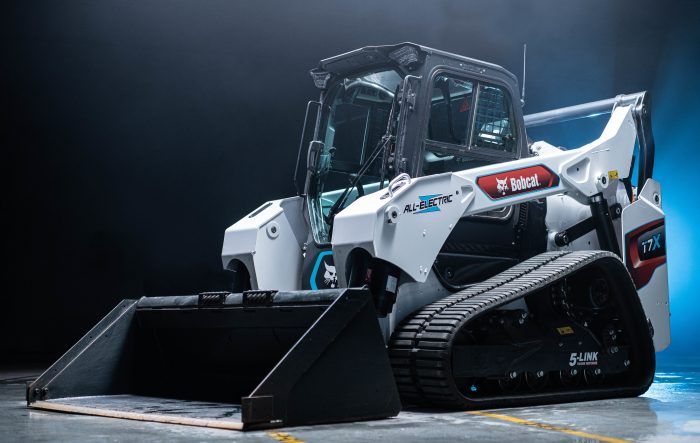 Doosan Bobcat unveiled the world's first all electric track loader at the 2022 Consumer Electronics Show (CES). The Bobcat T7X is a fully electric compact track loader that eliminates traditional engine components and hydraulics. We've seen track loaders with electric engines, but they still typically use hydraulics for raising/lowering loads. The Bobcat T7X has no hydraulics on board. The machine features electric actuators and motors that provide high-performance torque and causes less vibration and noise compared to its diesel/hydraulic-equivalent model. The new track loader uses one quart of eco-friendly coolant, in comparison to the 57 gal. of fluid needed to power its diesel/hydraulic sibling. 
Another advantage of the T7X's all-electric design is nearly instant torque and speed, which no longer waits for a hydraulic system to build up power. The manufacturer is also introducing all-electric attachments to pair with the T7X, such as an auger to dig holes, an angle broom to sweep, and a grapple to grab and hold materials. 
Doosan Bobcat also announced a partnership with Sunbelt Rentals, which means the T7X will be available for rent later this year. However, there's no update on when it will be available to purchase, nor the price tag it'll carry.  
Photos courtesy of the manufacturer.
---
RELATED LINKS