Prevent Squeaky Floor Joists
If you live in an older home, you likely deal or have dealt with squeaky floors here and there. Learn how to prevent squeaky floor joists.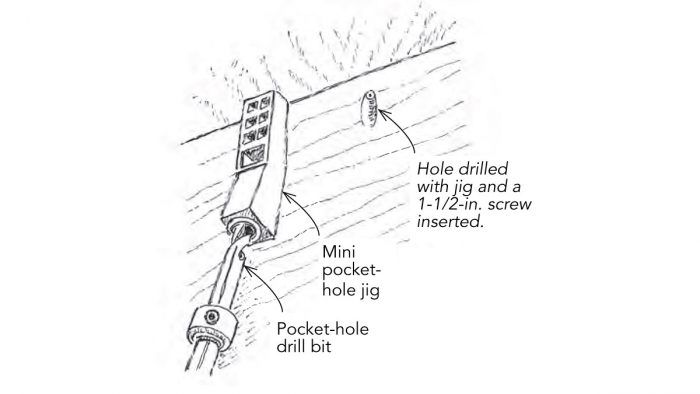 I bought a 1954 house that has some floor squeaks. Fortunately, there's no ceiling in the basement, which means I can access the joist space. Glue or screws weren't used when installing subfloor back then, so when the boards shrink or nails come loose, the 1x10s, which are installed diagonally, move up and down on the nails, creating a squeak. To eliminate this irritating noise, I used a mini pocket-hole jig and 1-1/2-in. screws to pull the subfloor down to the joists. The jig does want to skate around a bit when I'm holding it tight to the joist, but once the hole gets started it stays in place with a little pressure.
—Todd Erickson, Inner Grove Heights, Minn.
Edited and Illustrated by Charles Miller
Published in Fine Homebuilding #306