Tools & Materials
Cordless Mud Mixer and Drill in One
In addition to mixing compound, mortar, or concrete, the DeWalt cordless mixer/drill is sturdy enough for large-diameter self-feeding bits and hole saws.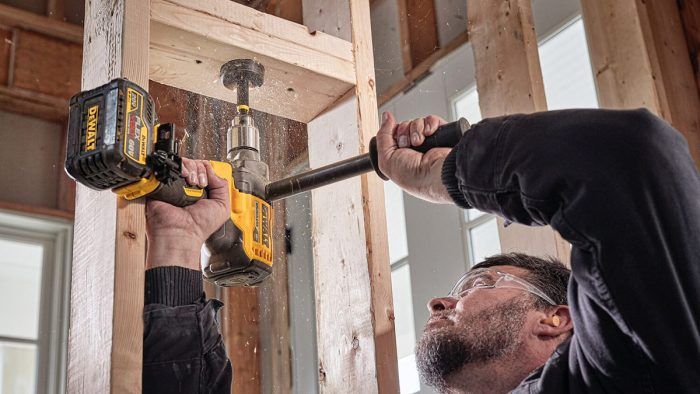 A few months ago, I made the switch from a corded mud mixer to DeWalt's DCD130 60v Max FlexVolt cordless mixer/drill. Not having to fight for one of the limited number of available outlets on new construction projects was one of my motivations for purchasing the tool. Another was its versatility: Though we primarily use the drill as a mixer, there have been occasions when we've used different drill bits and hole saws to make holes in tile. I've also seen landscapers chuck up an earth auger for drilling shallow holes in the ground, which is a good indication of just how much power this tool has.
Having been bound up in high-torque drills in the past, I appreciate the DCD130's E-Clutch system. This feature stops the tool if it detects binding of an attachment. The drill also has a handle that can be attached to three different sides; the handle is quite long, but it gives me more control when mixing heavier products, such as concrete or drypack. According to DeWalt, you can mix as many as 17 5-gal. buckets of thinset mortar on a single 6-Ah battery. For my small crew, that's a couple days of mixing.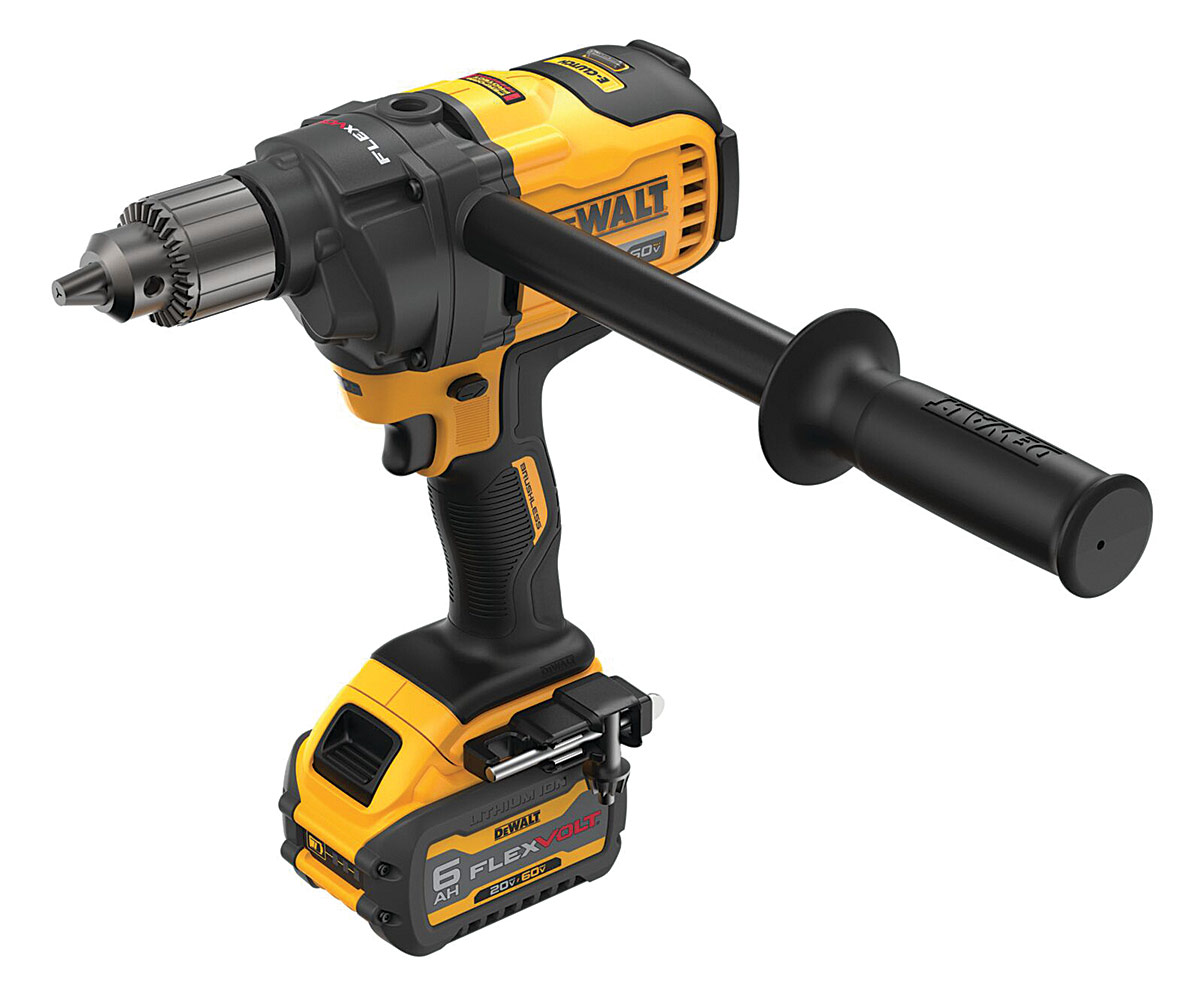 I've found a couple drawbacks with the tool. First, I lost the key for the chuck. It has a space for onboard storage, but it fell out somewhere between the workspace and my truck. Another issue is that the weight of the tool can cause smaller buckets of mixed products to tip over if not supported. This forces us to remove the mixing attachment from the drill frequently. Having a keyed chuck slows that process; I would prefer a keyless chuck. Overall, the drill has performed better than expected, however, and the benefits outweigh the drawbacks. It's definitely a tool I would purchase again.
Randy Williams, a builder and energy auditor in Grand Rapids, Minn.
Photos: courtesy of Dewalt
From Fine Homebuilding #309
---
RELATED STORIES