Prevent Porch-Stair Rot
Keep water out by how you connect the stringers and the treads.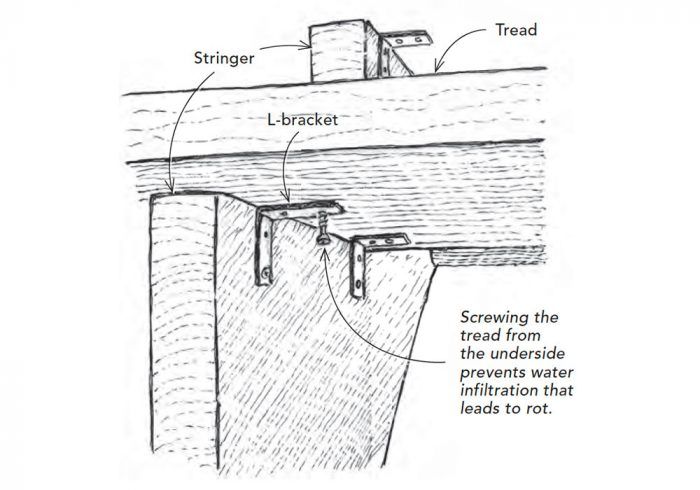 I work on a lot of porches and am always looking for ways to make them last longer. I've noticed that a weak point on wood stair treads is where the nail or screw penetrates the protective layer of paint. Eventually, water will always get down into the unprotected wood and start rotting it from that point. To avoid this problem, I've started connecting stair treads from underneath using exterior-grade L-brackets screwed into the stringers and treads, so there are no penetrations from above where water can sneak in.
—Matt Baker, Freeland, Md.
Edited and illustrated by Charles Miller. From Fine Homebuilding #314
---
RELATED STORIES