Advanced Framing with LSL Studs
High-performance builder Ben Bogie talks about the benefits of and techniques for framing walls for an energy efficient home with engineered lumber.
Sponsored by Weyerhaeuser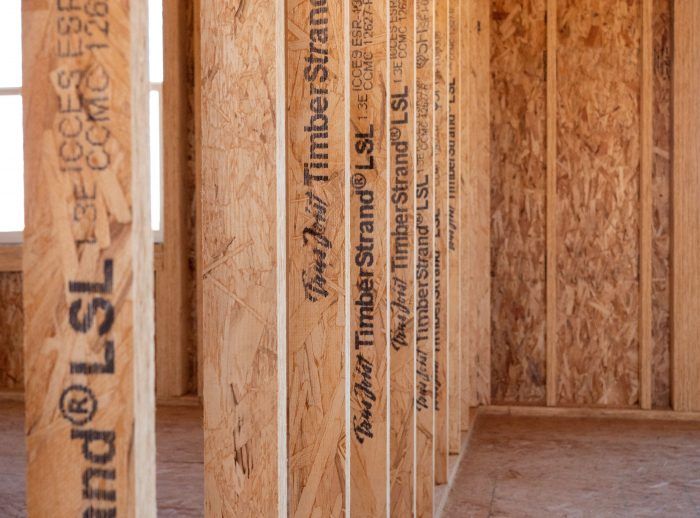 LSL studs are perfect for building straight, sturdy, and dimensionally-stable walls, which are especially important in kitchens, bathrooms, and rooms with cathedral ceilings. In this live presentation and Q&A session, Ben Bogie, 2nd-generation high-performance builder and COO of BPC Green Builders, will talk about the construction and sustainability benefits of using engineered studs. He will share advice on how best to incorporate them into an energy efficient home using advanced framing methods.
Check back soon for a video recording of this webinar
In this webinar, you will learn about:
Increased expectations for quality of framing
Engineered lumber as a solution for declining lumber quality
Strategic use locations for LSL studs (tile walls, cabinetry walls, tall walls)
Increased structural values
Reduced call backs from settling
Sustainability of fast grown trees used to produce LSL framing components
Additional resources:
The Hole Truth: How to Properly Place, Cut and Drill Holes in TJI's
Expert Session: Everything You Need to Know About Double-Stud Walls
Building a House with Advanced Framing
Sizing Joists, Beams, Posts, and Studs with ForteWEB Software
Get region specific information about Weyerhaeuser engineered lumber products
Presenters
Ben Bogie is a second-generation high-performance builder working as a lead carpenter in Portland, Maine. Ben is passionate about historical renovation and creating high-performance homes, and is an active member of the Northeast Sustainable Energy Association. He specializes in building science, low-energy designs, and high-end custom finishes.

Follow Ben on Instagram @benbogie
| | |
| --- | --- |
| | Ben will be joined by Weyerhaeuser TrusJoist Territory Manager Steve Rudowsky during the Q&A portion of the webinar. Based in greater Philadelphia area, Steve focuses his efforts serving builders using Trus Joist products in residential construction. Prior to his 6 years at Weyerhaeuser, Steve was a third-generation builder who worked alongside his father constructing commercial, residential, and agricultural buildings. |