Organize Great Tubing Runs
The PEX-Pal helps to organize the tubing for a radiant heating system and prevent it from kinking.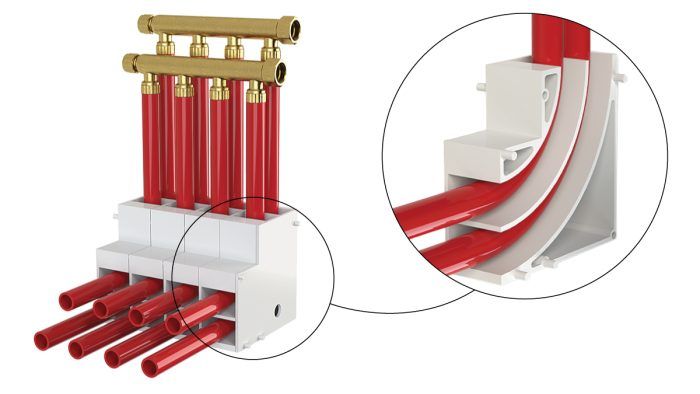 When a radiant heating system's PEX tubing is embedded in concrete, most of the work is out of sight, but not where the tubing enters the concrete slab. I have struggled to make this transition both look better and provide the organization and support needed to keep the tubing from kinking, which can reduce flow or result in breakage altogether. In the best-case scenario, a 90° conduit elbow is used as a guide, with cable ties, hose clamps, or other questionable means used to secure the tubing. None of these options are as good as the PEX-Pal.
The PEX-Pal, by Axiom Industries, helps organize the radiant tubing and creates a solid and secure installation. The reversible modular units allow you to organize as many hydronic loops as needed and run the loops and piping in the same or opposite directions. You can also mix and match tubing diameters and maintain safe tubing radii so the tubing won't kink. PEX-Pal modules are available through suppliers and online for around $8 each. I have not seen a better way of securing and organizing in-floor radiant tubing and will be using these modules on upcoming radiant HVAC installations.
—Jim Speranza, contractor
---
RELATED STORIES