List
Fine Homebuilding's Coverage of IBSx 2021
Follow along as we explore the first ever virtual International Builders' Show from Feb. 9th to the 12th, reporting on new products and gear, the latest building trends, and the state of the construction industry.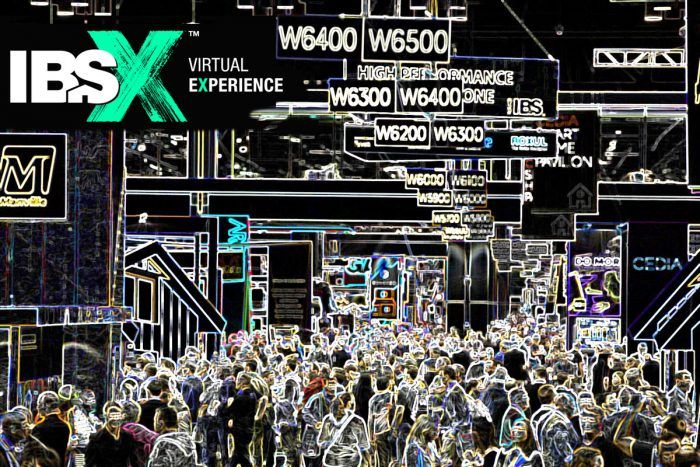 Even though we won't be heading to Orlando for a live show this year, the Fine Homebuilding staff is just as excited to find out what's new in home design and construction and to share what we discover with our community of builders, designers, and home-building enthusiasts. We'll still be exploring the manufacturers' booths at the International Builders' Show—albeit from our home offices rather than on the floor of the Orange County Convention Center—and we'll be virtually meeting up with many of our old friends from around the country.
And of course we'll have our own Fine Homebuilding booth at the virtual event too, and we hope to see you there. If you follow the link below you can get access to the exhibitors online booths for FREE.
FHB Podcasts and Roundtable Discussions
We'll be releasing special IBSx episodes of the FHB Podcast throughout the show. We'll also be inviting industry experts for some lively roundtable discussions about popular design and construction topics. Stop by our online booth each day to hear the following conversations.
FHB's Show Schedule:
---
Tues., Feb. 9
FHB Podcast: Show Preview (Available at opening of show)
sponsored by AdvanTech Subfloor Assembly
On the first day of the International Builders' Show, senior editor Patrick McCombe and digital brand manager Rob Wotzak will sit down with builder Mike Guertin to talk about what they each hope to get out of this year's virtual event. They'll be joined by Chris Cook and Paigh Bumgarner from Huber Engineered Woods to discuss their IBSx product introductions and their virtual booth. Bryan Uhler of Pioneer Builders in Port Orchard, Washington, will also join the podcast to talk about the show from a West Coast perspective.
sponsored by Vadara
Patrick McCombe and Bryan Uhler will talk to representatives from Vadara about quartz countertops and what they plan to showcase at this year's virtual show. Bryan and Patrick plan to share cool stuff they've found at the show and investigate how manufacturers have made the switch from an in-person to a virtual event. Mike Guertin will drop in to share what new home-building products and gear he's discovered.
sponsored by Benjamin Obdyke
Sometimes, a flat WRB is all that's required behind the siding, other times a drainable housewrap makes sense, and some projects demand a full rainscreen assembly that can be installed with a manufactured rainscreen material or can be site-built. In this roundtable, industry experts discuss the differences in these approaches and help builders determine what is most appropriate for each project.
---
Wed., Feb. 10
Patrick, Bryan, and Mike will reminisce about Builders' Shows past and share what they think of the IBSx. They'll compare notes on the exhibits, demonstrations, and products at this year's show and discuss what they've learned while attending. The team plans to get feedback from other IBSx visitors as well.

sponsored by ZIP System Roof Assembly
This discussion delves into solutions for improving roof assemblies to handle extreme wind and hail and why such measures are increasingly important to take. To reduce roof failures, researchers, product developers, and builders have been examining the causes of roof failures, developing solutions to mitigate those failures, and both implementing them on new homes and retrofitting them on existing structures.
---
Thurs., Feb. 11
With the show wrapping up, Patrick, Mike, Bryan, and Rob will share their thoughts on IBSx and the future of the Builders' Show and trade shows in general. The crew asks Fine Homebuilding Podcast producer Jeff Roos for his thoughts on the show and how his work has changed with the transition from in-person to virtual.
---
Fri., Feb. 12
sponsored by ZIP System Building Enclosures
Patrick and Bryan will sit down again with the folks from Huber to talk about IBSx show highlights and get feedback on the International Builders' Show and other virtual trade shows from an exhibitor's perspective. They will discuss what they miss most about an in-person event and what we can expect with regard to next year's International Builders' Show.
---
Check back below for the following during and after the show:
Daily IBSx highlights from our staff and from some of our regular home-building contributors
Recaps from the past several IBS shows where we look back at some of our favorite finds
Podcast and roundtable archives which can be found on our website after they air at the show