Fire-Ready and Nontoxic Modern Ranch
This solar-powered ranch was designed to meet local fire-resistance requirements, including noncombustible roofs and siding with reduced flammability.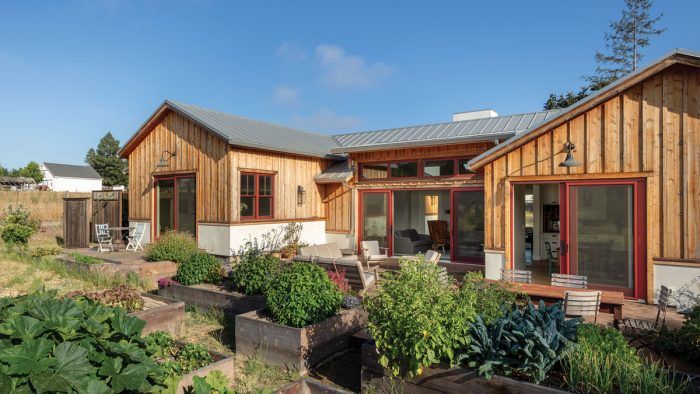 This rustic modern ranch home sits on a four-acre parcel within the Wildland Urban Interface (WUI) of Sonoma County, Calif., which means it had to meet the required WUI fire-resistance standards: Roofs must be noncombustible and siding must have reduced flammability. "Wood can still be used, but exposed structural members must be a minimum 4-in.-nominal thickness, and wood siding must be at least 1-in. nominal thickness," architect Bill Wolpert explains, adding that exterior soffits must be enclosed. Here, he spec'd a metal roof with continuous mineral-­wool insulation and extra thick board-and-batten siding. Mechanical systems were put in the crawlspace, where a 10-mil reinforced vapor retarder was added to keep moisture in check and reduce the number of vents needed. Fewer vents means fewer opportunities for embers to get into the assembly.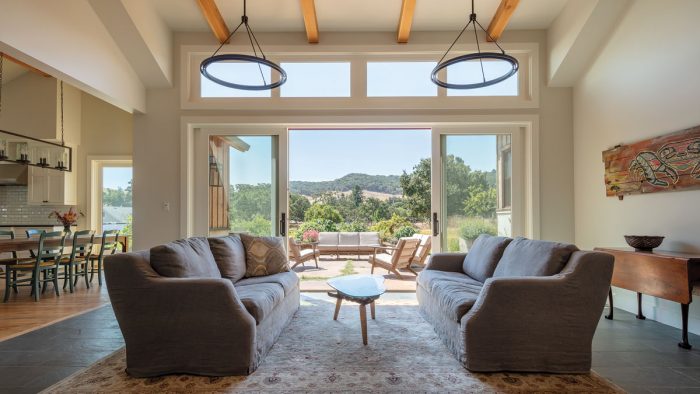 Energy efficiency and indoor-air quality were also key objectives. A heat-pump water heater serves the domestic hot-water demand as well as the radiant Warmboard hydronic floor heating system, which in the main living area is covered in slate. Extra insulation in the roof and natural cross-ventilation from strategically placed windows and doors keep the house cool without the need for mechanical cooling equipment. Large sliders open onto a south-facing patio; on the north side, a shady courtyard-inspired outdoor space provides respite on hot days.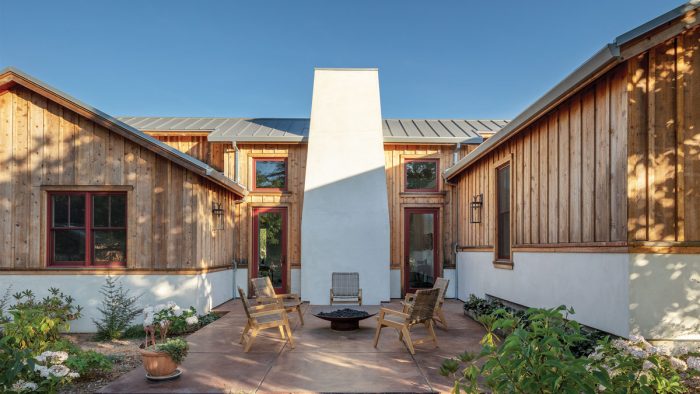 Designer: Green Building Architects, greenbuildingarchitects.com
Builder: Artisan Builders, artisanbuilders.net
Location: Sonoma County, Calif.
Photos: Eric Rorer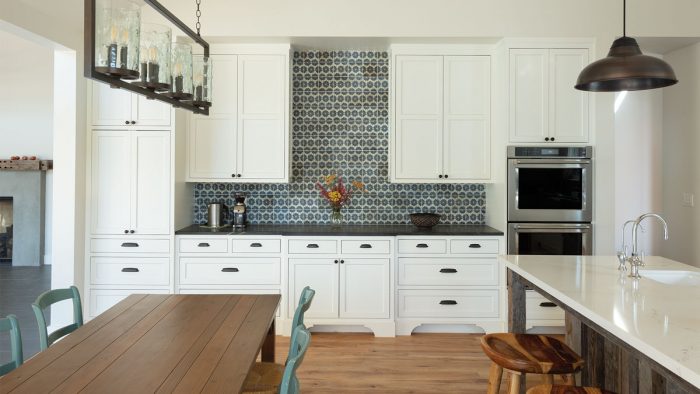 From Fine Homebuilding #299
---
RELATED LINKS
Previous:
Sustainable Home in the Mountains of Colorado
Next:
A Solar-Centric Build in New England