Sized-Up Electric Heat Pump
The Mitsubuishi SUZ Universal Outdoor Unit with Hyper-Heating INVERTER technology (H2i) comes in three new capacities to meet the need for larger spaces.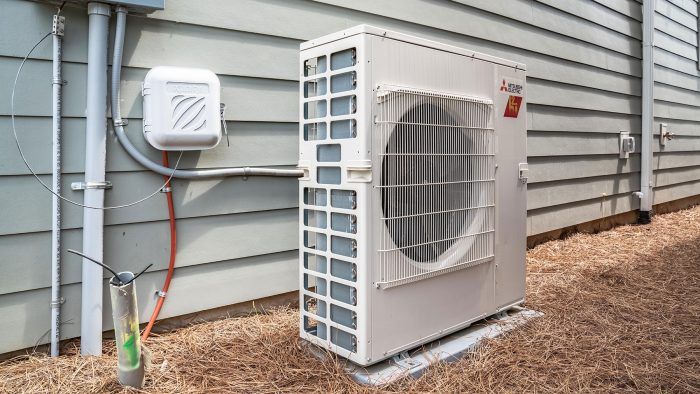 Extreme climate conditions during the past year have compelled a lot of homeowners to consider updating old or inadequate cooling and heating systems for optimum comfort and weather preparedness. One great option is Mitsubishi Electric Trane's expanded line of SUZ Universal Outdoor Units. The manufacturer added three new capacities this year, bringing the total for this improved line of heat pumps to seven: 9000, 12,000, 15,000, 18,000, 24,000, 30,000, and 36,000 Btu per hr.

Mitsubuishi's Hyper-Heating INVERTER technology (H2i) enables the heat pumps to operate at performance levels in outdoor temperatures as cool as -13 degrees Fahrenheit, and have the potential to provide up to 100% of their rated capacity at 5 degrees Fahrenheit. An electricity-based product with a built-in base pan heater, Blue Fin anti-corrosion coating, and adaptable to a variety of indoor units and air handlers—all of which are ENERGY STAR certified—Mitsubishi posits this technology as another way homeowners can reduce reliance on fossil fuels and opt in to a more sustainable and reliable mode of energy consumption.
From Fine Homebuilding #299
---
RELATED LINKS
Previous:
Air-to-Water Heat Pump Retrofit
Next:
Heat Pumps and Cold-Climate Applications: Designing for Comfort and Resiliency