How to Scribe Beadboard Wainscot around Window Trim
Fitting complex joints in trim and paneling can be easier than it looks if you have a few simple tools.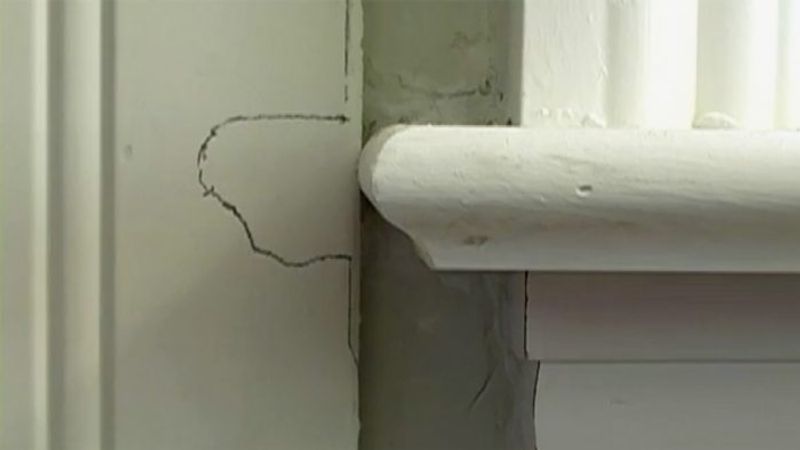 A compass, a jigsaw, a sanding block, and a little bit of patience are all you need to scribe beadboard paneling to fit around window trim.
Today I'm going to walk you through how I would scribe a piece of beadboard to the end of a stool and apron. It's a fairly common situation if you're running wainscoting or beadboard throughout a room. I'm going to be using a simple compass, or pencil scribe, that I've bent the end of a little.  It helps me to get into the details of the sill return.
Using a compass or scribe
As far as positioning the piece, I have it sitting plumb. To use the scribe, I want to look at where my widest gap is between where my piece is sitting and where I'm fitting to. I want to spread my scribing tool out to match the gap.  I set it and then transfer the profile onto the piece. When working with a complicated scribe like this I'll often try a couple of times. It won't necessarily work the first time.  The important thing to remember when you're scribing is to keep the orientation of the scribe the same. In this case I'm focusing on keeping the point and the pencil horizontal. If I change this orientation by rolling the pencil up or down it's going to change where my line is, this leaves an inaccurate representation of the apron on my piece. Normally I wouldn't try to get the entire distance at once; instead I'd start out by scribing ¾ of the distance in order to get this piece closer.  Then it's easier to follow the small details and easier to hold the scribe at the proper orientation. The wider the space gets the larger the area is if I create any small dip as I draw my line. I'll usually start out just trying to get around the sill and trying to get my piece in closer.
Nibbling with a jig saw
I'm going to be using a jig saw with a fairly fine blade. Rather than trying to follow the curve around I'm going to nibble away. Now that I'm closer I'm going to switch to my other set of scribes without the bent tip and I'm going to repeat the same steps. Adjust for the widest point and follow the profile up. For my second pass I'm going to eat away at the profile. I'm going to be very careful to leave the pencils lines so I know exactly where I am.  This time I'll try to be a little more careful and get into the corner.
Removing excess material
I'm a little on the tight side so I'm just going to take a tiny bit of material off. For a simple way to adjust use some sandpaper wrapped around a thin, flat piece of wood.  It allows you to get in and tune up a little bit. If I need to get into the round profile I could wrap the sandpaper around a dowel, drill bit, or any other round object. Now I'm looking for small spots where the piece might be hitting or stopping this from being completely tight against this profile.   I see two spots that need a little bit of material removed.  One other thing I'm going to do before I put this back up is very lightly sand the edge and get rid of the pencils marks.  It'll allow me to clearly see if I'm hitting anywhere else.
Pretty good fit
That looks pretty darn good. If I wanted to fuss a little more I probably could. But after we do a nice clean bead of caulking in there and paint this it'll look great.
Previous:
Rabbeted Baseboards and Top Rails for Beadboard Wainscot
Next:
Laying Out Wainscot Paneling