How-To
Built-up Crown Molding: Creating Mockups
Learn the basic elements of crown-molding design, including how to orient the crown and how to incorporate off-the-shelf profiles.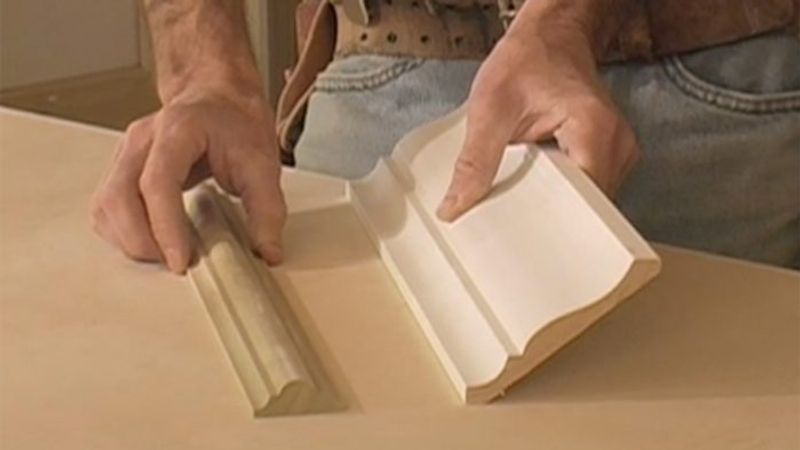 In this video workshop on installing crown molding, Tucker Windover begins by focusing on design. He shows off a range of crown molding profiles from the simplest—a single-piece crown that is a common and easy to install—to more elaborate profiles that combine four or five pieces into one. While we chose to install a more elaborate crown molding profile for this video workshop, the basic principles discussed can be applied to most crown molding installations. To be sure that the profile will enhance the room the way you want it to, Tucker emphasizes the importance of taking some time to build some mockups.
In this series, you'll also see how to build and use simple-to-make jigs that not only save time but will increase the accuracy of your work, including a jig for marking the layout on the wall, for cutting the crown at the proper angel, and a jig for holding the piece while coping inside corner joints.
This members-only series includes:
Previous:
Designing Built-up Crown Molding
Next:
Built-up Crown Molding: Making the Jigs