How-To
Interior-Trim Transitions: Continuous Crown Molding Needs a Soffit
Trim carpenter Tucker Windover shows how to use custom soffits to maintain clean trim lines around staircases and other obstructions.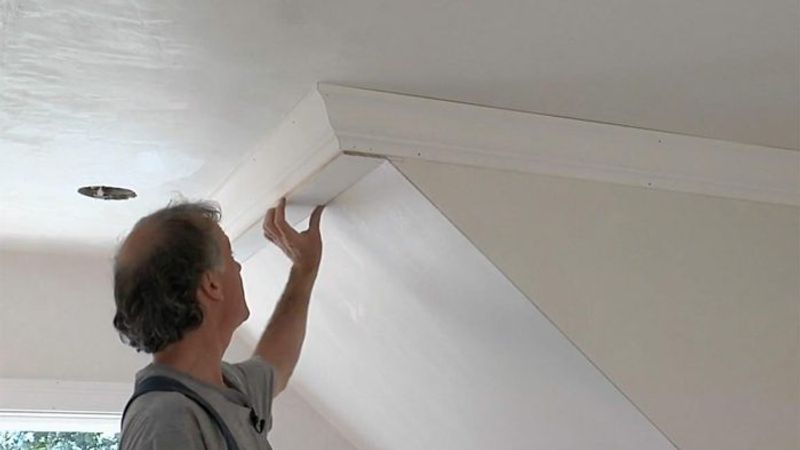 The running trim in a house is oftentimes chair rail, baseboard, or crown molding. In any one of these situations, we can run into obstacles—places where you don't know how to stop or start the trim. But I always try to keep the trim running continuously. I try to keep straight lines and make the little jags and obstacles not obvious.
I've got this condition all the time where I've got a flight of stairs from the second floor up to the attic. That flight of stairs always interrupts the crown through the second-floor hallway. So rather than stop the crown and make a return on the side of the protruding stairway, I make a soffit on the underside of the sloped portion or roofline, and then I run the crown all the way around.
Previous:
Crown Molding for Kitchen Cabinets