Wainscoting That Will stand the Test of Time
Preassembling wall panels before installation strengthens rail and stile connections to avoid potential problems with the joints opening up.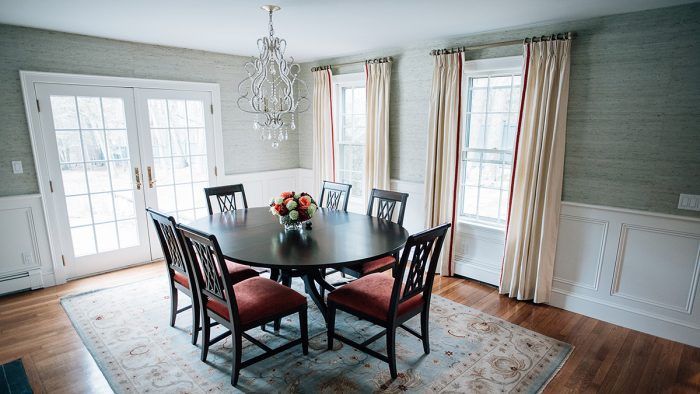 Wainscoting can dress up any room and add a layer of elegance to the otherwise plain walls. In the past our crew has commonly joined all of the panels and frames on site, but in our recent dining-room project, we decided to take a different approach with the install and preassemble the wall panels before installation.
Why build panels and frames ahead of time?
In the past, we've had the rail and stile connections open up, causing cracking in the finish. This alternative method would allow us the opportunity to strengthen these joints, which would rectify the previously encountered issues.
Like any job, we begin with the layout, marking everything on the wall and being conscious of windows, doorways, and electrical locations. (If we're able to relocate electrical boxes to the center of the panels or stiles we do. You want to make it look like you planned those details.) We also mocked up our rail and stiles on the walls to make sure everything would fit the way we hoped.
What we did differently
Using (2) 6mm x 40mm dominos, (1) 1-1/4-in. pocket screw, and wood glue, we assembled the rails and stiles face down on the table. Completing one task at a time rather than one wall at a time allowed us to work efficiently with only the tools required. When we moved on to the next step those tools would be put away and new tools would be setup for the next task. In this case, the router with a rabbeting bit. Laying face down we rabbeted out each panel section so we could install 1/4-in. plywood, often times we use MDF but in this case we used paint-grade plywood due to the availability. Gluing and stapling the plywood in from the back is where we gain a ton of extra strength with the preassembly method.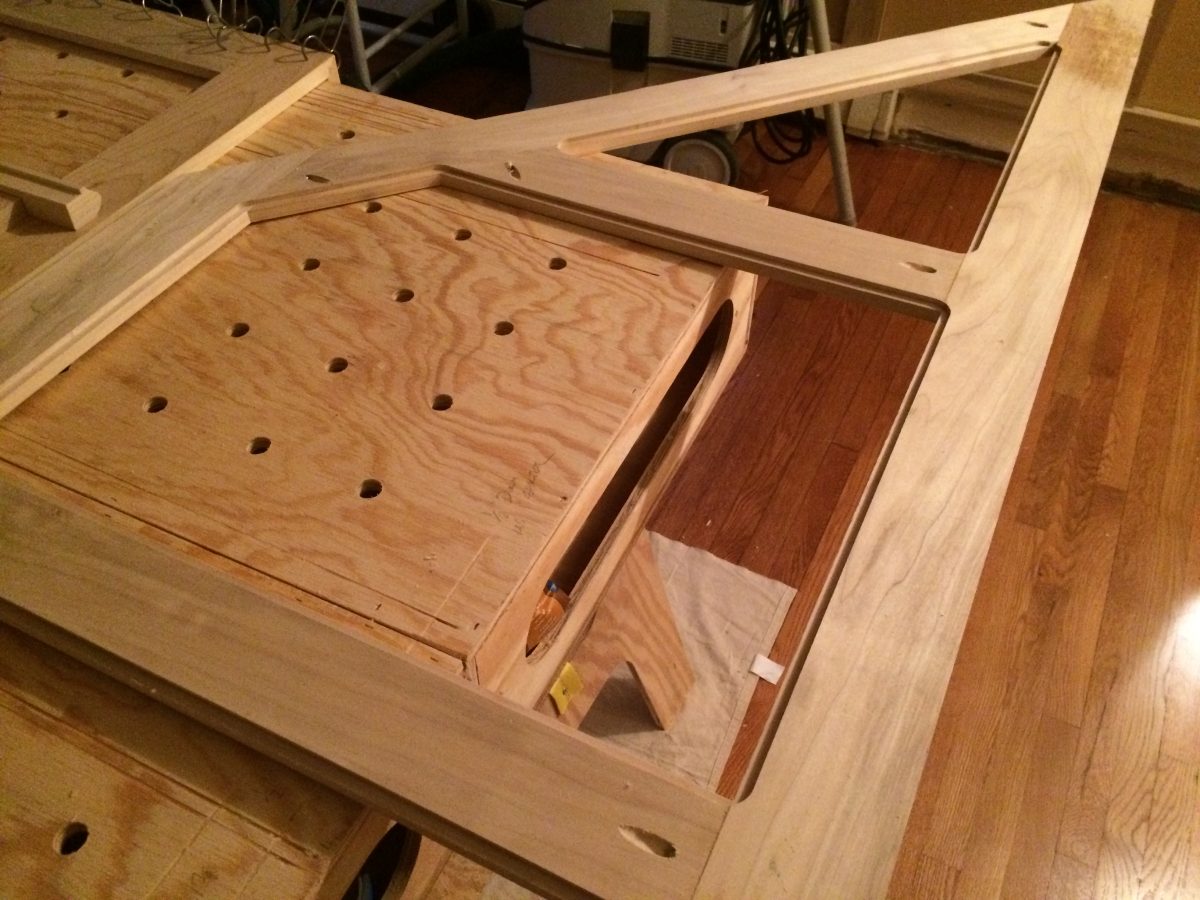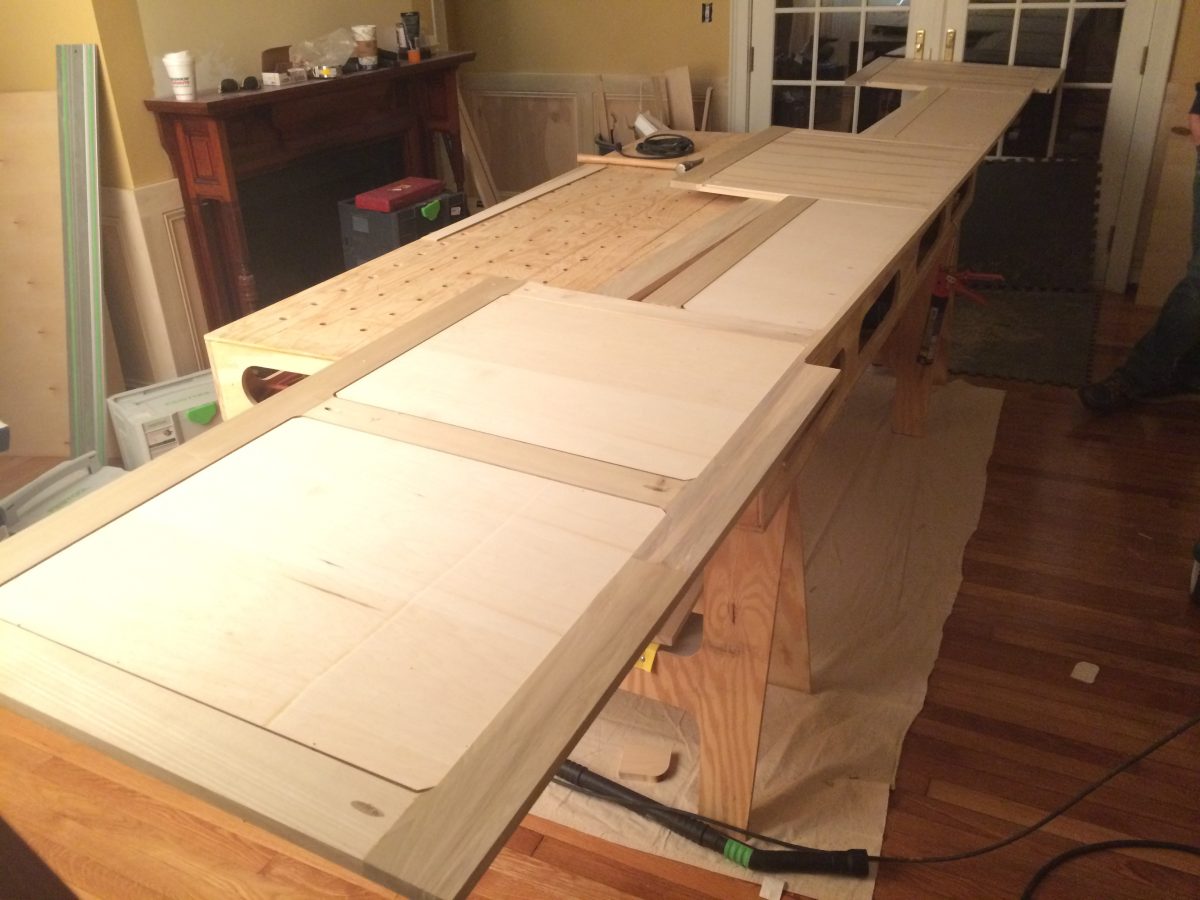 Final details
We then install the panels on the wall with construction adhesive and 18 ga. x 2-1/2-in.  brads at the stud locations. It's important to use construction adhesive on the plywood to prevent the panel from sounding hollow, should there be any low spots on the wall.
We follow up with our panel and chair rail moldings to complete the look. Traditional installation, glue, and brads secure the molding to the panels. We finished this job with a Water Alkyd in Dove White.
Previous:
Wainscot for a Window
Next:
Taking Wainscot Up Stairs