How-To
Installing Wainscot Cap and Baseboard
With the wainscot panels in place, it's just a matter of adding molding at bottom and top to finish the job.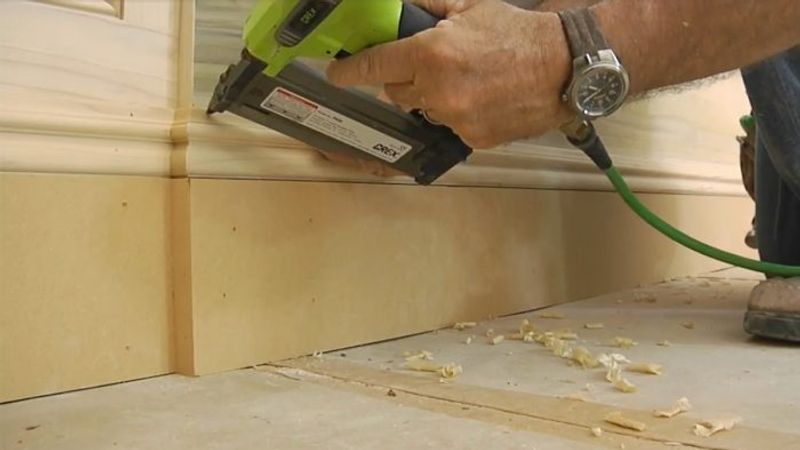 In this Project House video series, Justin Fink visits Arkansas, where longtime finish carpenter Gary Striegler teaches his simplified technique for building and installing paneled wainscot. Although Gary has done wainscot many ways, this is one of his favorite approaches because it's fast but doesn't sacrifice appearance for speed. The heart of the approach is using a pocket-screw-joined frame assembled on a workbench or sawhorses, which is then finished with a piece of plywood attached to the backside and panel molding attached to the front. Then, the wainscot is installed in prebuilt sections.
Episode 3: Wainscot Cap and Two-Piece Baseboard Molding
In this episode, Gary and Justin scribe panels to fit, and fasten them to the wall before making cut outs for electrical outlets. Gary also shares his method for detailing the wainscot that will be applied to the shortened area under the window. To finish off the wainscot, Gary shares his technique for two-piece baseboard and how to beef up a stock wainscot cap molding to fit his custom paneling.
Read the companion article:
Project House: A Simple Approach to Paneled Wainscot 
Previous:
Sizing and Assembling Wainscot Panels
Next:
Wainscot for a Window