Tools & Materials
Superior Sander
Good dust collection and a comfortable weight and balance make this Festool random-orbital sander worth its hefty pricetag.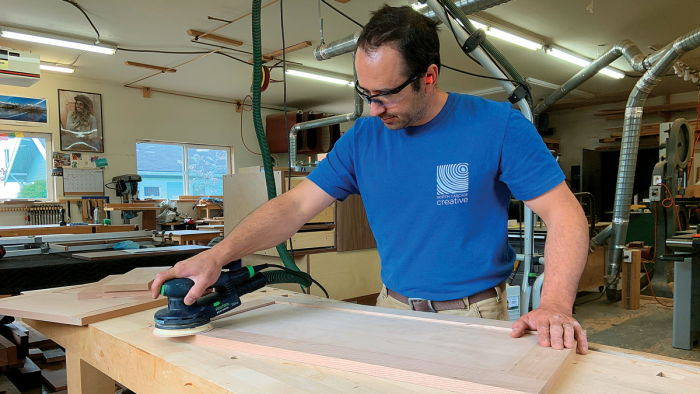 I ran a Festool Rotex 150 as my bench sander for many years, so when I was looking for a second sander to help alleviate some wrist pain that I'd developed, I decided to try out the Festool ETS EC 125/3 EQ. It quickly replaced all the other random-orbital sanders in my shop. The sander leaves an exceptional finish, its weight and balance let me sand comfortably for extended periods, and it has terrific dust collection. One feature that I have really come to rely on is the way the brushless motor stops nearly instantly when the unit is shut off. This makes switching tasks and changing out paper very efficient. While it may save only a few minutes over the course of the day, I find it makes my workflow smoother.
A few more positives: The size and balance of the tool make it easy to control while sanding, which means fewer flat spots and less oversanding when cleaning up profiles. Its low-profile grip and light weight make the tool agile and less tiring when working in awkward positions or overhead.  In fact, I haven't found any serious downsides to this sander besides the cost ($425). There are less-expensive random-orbital sanders that produce a good finish, but for a tool that I use extensively on almost every project, the smooth operation and excellent results make this one worth the price to me.
– Stefan Straka, a cabinetmaker in Bellingham, Wash.
From Fine Homebuilding #301
Previous:
Cordless Random-Orbit Sanders
Next:
Fastening Tools for Trim