How-To
Upside Down and Backward Works Best for Crown Molding
A simple jig and a couple of pattern blocks reduce the risk of cutting crown molding at the wrong angle.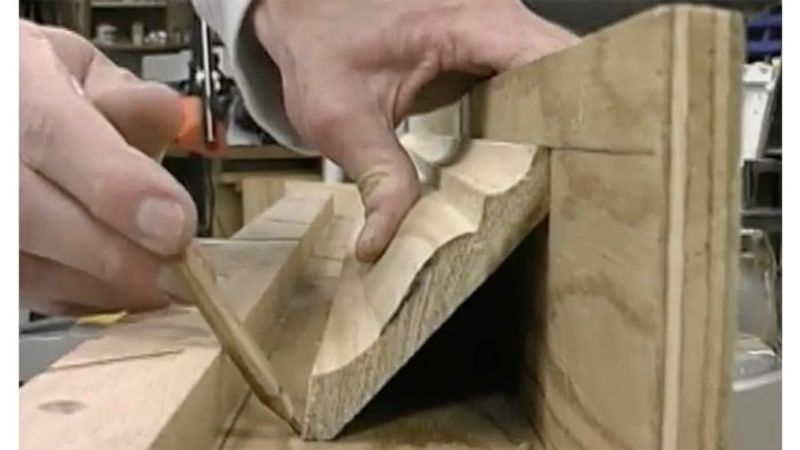 Although the crown can be hand-held while it's being cut, a simple stop strip placed on the table (or on an auxiliary table) keeps the crown at the correct angle to ensure consistent miters. Watch as Fine Homebuilding editor Tom O'Brien demonstrates Clayton DeKorne's system for accurate crown molding cuts. DeKorne, a carpenter and writer in Burlington, Vermont, also recommends using a pair of pattern blocks to ensure that the molding is always situated right before a cut.
For more on using miter-saws, check out Clayton's article Choosing and Using a Miter Saw.
Previous:
Crown-Molding Fundamentals
Next:
The Secret to Coping Crown Molding