Tools & Materials
The Hazards of Vermiculite Insulation
If vermiculite insulation is present in a house, you should assume it may be contaminated with asbestos.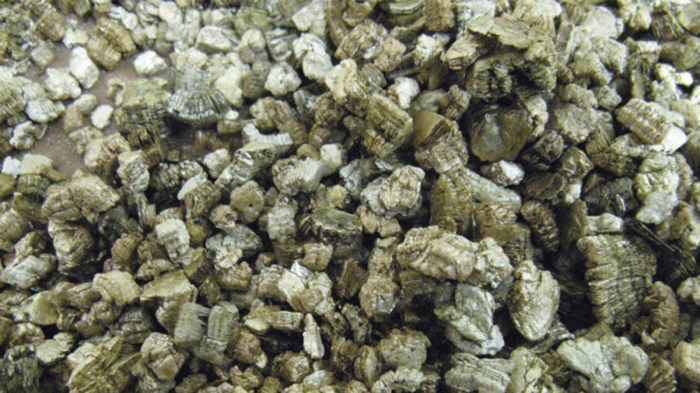 I'm considering buying a house that has vermiculite insulation in the attic. I've heard conflicting opinions about this insulation, so I'm not sure whether it's dangerous and should be removed, or benign and should be left alone. What's the answer?
— Lee Markowitz, via email
Patrick McCombe: Vermiculite — a shiny, mined mineral that looks like a cross between mica and clay cat litter — was a popular insulation from 1919 to 1990. Sold in bags under the Zonolite brand name, the material — which is fireproof and easy to retrofit — was used to insulate an estimated 940,000 American homes.
Virtually all of the vermiculite sold in the United States came from the Libby Mine in the northwest corner of Montana. Now a Superfund site, the Libby Mine was shut down in 1990 due to the presence of asbestos. The vermiculite in the Libby mine is particularly dangerous because it is laced with the tremolite form of asbestos, the most toxic form. Tremolite fibers are barbed, so they get stuck more easily in soft lung tissue and are tougher to expel.
Asbestos exposure from vermiculite insulation can lead to asbestosis, lung cancer, and mesothelioma, which can show up years or even decades after exposure. Asbestos within vermiculite is so common that all vermiculite insulation sold in the U.S. is assumed to contain the fibers. However, some don't, so it's worth having the material tested before committing to an expensive cleanup. Home centers and online retailers sell do-it-yourself kits that are sent away for analysis after you do the sampling. You can also contract local environmental testing companies to analyze possible asbestos­-containing materials.
Asbestos fibers are most dangerous when they're airborne, so it's important to not disturb the insulation or attempt to clean it up yourself. Vermiculite-insulated attics should not be used for storage, and the material should be abated by certified contractors before attempting any remodeling work.
Walls insulated with vermiculite are thought to be less likely to spread asbestos fibers than attic insulation, which can be blown around by wind moving through attic vents. However, I see evidence of air movement within wall cavities any time I'm remodeling, so I wouldn't assume vermiculite-­insulated walls are safe.
Removing and cleaning up an attic's worth of vermiculite can be very expensive, because workers must be asbestos-certified and the area must be cordoned off from the rest of the house and placed under negative air pressure to prevent spreading the asbestos fibers throughout the home. The material must be bagged before it's disposed of in approved landfills. Any vermiculite cleanup should include post-cleanup dust sampling to ensure the job was done correctly.
Given the high cost of cleanup and the very real danger of breathing asbestos fibers, I would definitely consider the costs of abatement as part of any real-estate transaction.
Previous:
Why Do Some Builders Avoid Foam Insulation?
Next:
A Guide to Choosing Insulation