Cutting Batts with a Knife
This kitchen knife is the perfect tool for making lengthwise cuts in fiberglass insulation.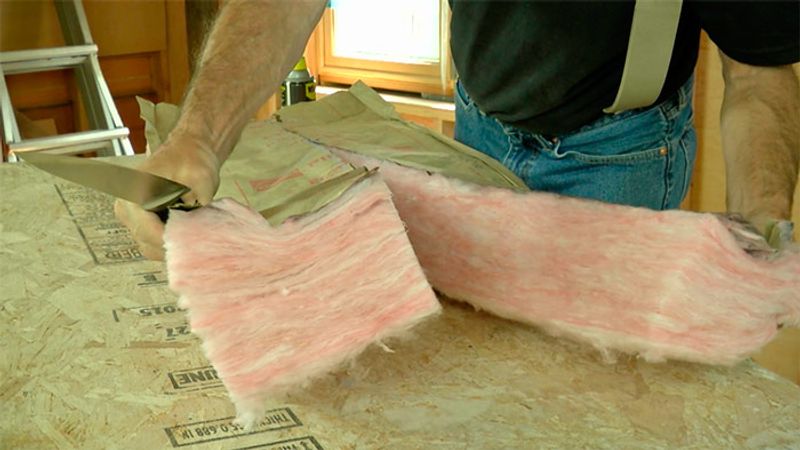 If you're insulating a house and have to cut a bunch of fiberglass insulation, you could try compressing it and cutting it with a utility knife, but there's a better way. Roger Apted of Milton, Wisconsin, was rehabbing a 19th-century house and getting ready to insulate the walls, but he had a lot of odd-shaped stud bays, which meant a lot of lengthwise cuts in the fiberglass insulation. He looked around for the perfect tool to cut it with, and came up with a chef's knife. This is the perfect tool because it has a long blade that's broad at the base and it tapers to a point. Now, because there's a coating on the back of the kraft paper facing that will gum up the knife, before making the cut Roger coats the blade with silicone spray.
Previous:
Fiberglass Batt Cutting Guide
Next:
Evolving an Energy-Efficient Envelope