How to Install a Ventilated Rainscreen
Providing an air space between siding and sheathing helps walls to stay dry, making houses more durable.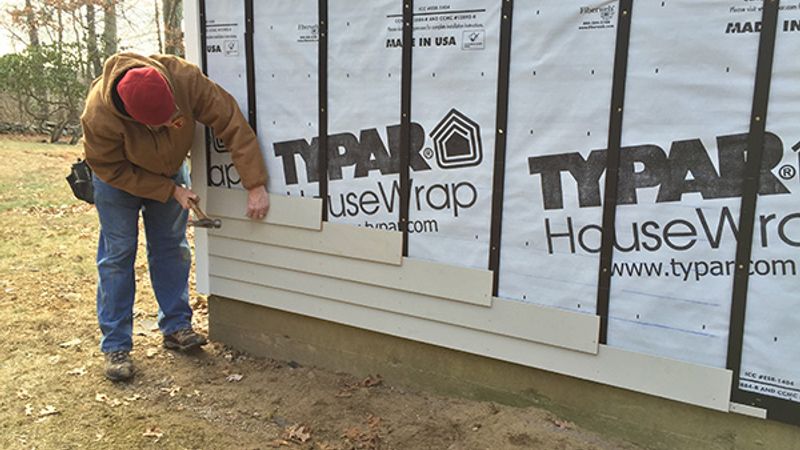 A ventilated rainscreen is a way to clad an exterior wall to make it less likely to suffer moisture problems that lead to rot and peeling paint. First, the weather resistive barrier (WRB) consisting of tarpaper or housewrap combined with window and door flashings is installed. Vertical furring is applied over the WRB, and the siding is nailed to the furring. The channels created by the furring strips make an air space that allows the back of the siding to dry out, whether the source of moisture is wind-driven rain, capillary action, or interior moisture that escapes through the housewrap. Screening at the bottom and top of the channels excludes insects.
Previous:
What's the Building Code for Housewrap Installation?
Next:
How to Use a Spray-Applied Water-Resistive Barrier