Sponsored Post
Tools & Materials
ROCKWOOL Stone Wool Insulation
Rockwool is used in the 2018 Fine Homebuilding House because of multiple benefits for any home-construction project.
Sponsored by Rockwool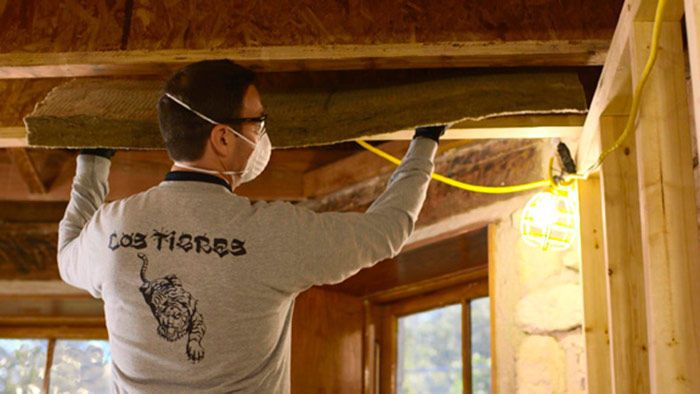 Stone wool, also known as mineral wool, was discovered on the islands of Hawaii in the early 1900s, where it occurred naturally as a by-product of volcanic activity. ROCKWOOL now makes stone wool insulation from natural basalt stone and recycled slag, which is a mineral by-product of the steel-making process, creating insulation that provides important benefits. A number of ROCKWOOL products have been used in the 2018 Fine Homebuilding House because stone wool insulation provides multiple benefits for any home-construction project.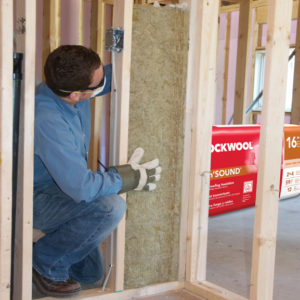 Safety – Stone wool is fire resistant. The stone and slag mixture can withstand temperatures up to 2150°F, so it doesn't contribute to either the development or spread of fire or the release of toxic gases. In fact, ROCKWOOL stone wool insulation delays the spread of fire.
Water Repellency – Stone wool insulation is also water repellent, which means that unlike conventional batt insulation, ROCKWOOL insulation won't slump in the wall cavity if small undetected leaks are occurring. As a result, ROCKWOOL helps to ensure that precious R-value is not forfeited. Also, because rock and slag are inert, stone wool creates a safer indoor environment because it prevents mold or fungal growth that could be undetected in areas with minor leakage.
Ease of Installation – ROCKWOOL's stone wool is very easy to install. Simply cut the insulation using a bread knife or other serrated blade. Then the semirigid batt is pushed into place easily because it has flexible edges that spring back to fit snugly against the studs.
Cost Efficiency – An exceptional thermal insulator, stone wool helps a home stay warmer in winter and cooler in summer. That also translates into reduced heating and air conditioning costs—and a house that's easier on the environment. When properly installed, ROCKWOOL saves 128 times more energy than was used for its production, transport, and disposal. Stone wool insulation may qualify for applicable government rebate programs.
Sound Absorbency – Sound absorbency is critical in homes today, especially with the proliferation of home theaters. ROCKWOOL insulation is sound absorbent, making it ideal for renovations that include home theaters or for other areas of the home where sound reduction is important.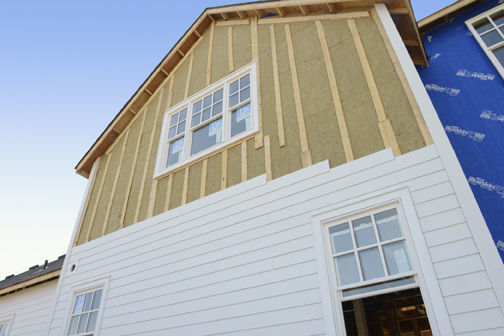 ROCKWOOL, the North American subsidiary of Rockwool International, is the world's leading producer of stone wool insulation. For over 25 years, ROCKWOOL has been supplying stone wool insulation for residential and commercial applications throughout North America with production facilities now located in Mississippi in the USA and in Ontario and British Columbia in Canada, with another facility under construction in West Virginia.