Sponsored Post
Remodel With Confidence Using Loctite Construction Adhesive
Watch builder Tyler Grace walk through three areas where Loctite PL Premium Max and Power Grab help ensure a lasting bond.
Sponsored by Loctite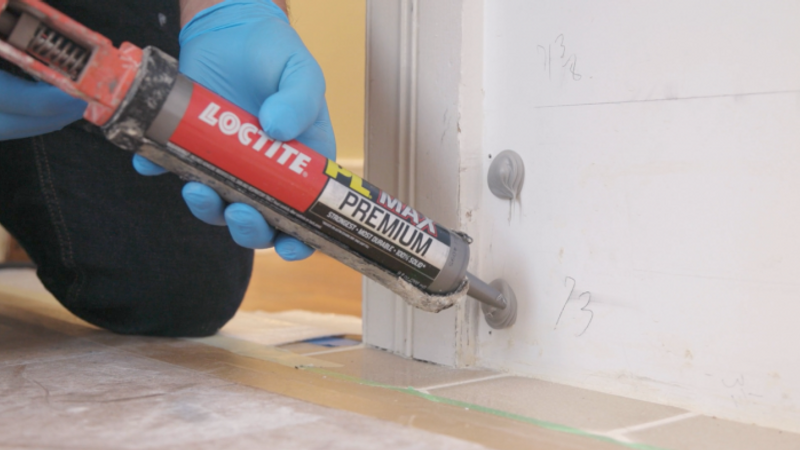 Remodeling projects often present situations where surfaces aren't always flat and there's limited framing to nail into when fastening trim or other finishes. When this happens, builder Tyler Grace of TRG Home Concepts likes to apply a heavy-duty construction adhesive to ensure a long-lasting bond. In this video, Tyler walks through how Loctite PL Premium Max construction adhesive is perfect for jobs that need extra holding power, such as a door-threshold installation, and works great to assist in securing wider door casings that lap over king and jack studs where there isn't typically framing for fastening.
While PL Premium Max can work with both indoor and outdoor projects, Tyler switches to Loctite Power Grab Heavy Duty when he needs to avoid fastening with nails around plumbing lines when installing baseboard. Power Grab keeps the trim tight to the wall and tools easily if any extra squeezes out.