Splinter-free crosscutting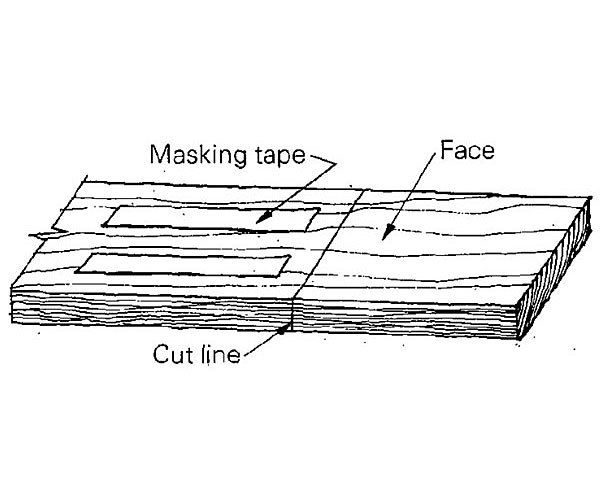 Occasionally in the course of building a home, and sometimes in the shop, it is easiest to use a skill saw to crosscut a piece of trim. With the aid of a saw protractor or some similar device this can be done quickly and accurately.
Usually the face of the work is placed down and the saw base passed over the back of the piece, making a clean cut on the show side. But if it's impossible to cut from the backside, other measures must be taken to avoid damaging the face of the work.
My commercial-duty Rockwell saw has an aluminum foot that leaves black marks on the wood. I've tried polishing the foot with car wax, covering it with duct tape, and using strips of electrical tape to no avail. The best solution so far has been to place two strips of masking tape on the wood, as shown above. Score the cut line with a utility knife to prevent tear-out (this also works with painted surfaces). Cut on the waste side of the line and get as close as possible without touching it. Remember to remove the tape right after cutting to prevent the adhesive from bonding to the wood.
Alan Miller, Brush, CO