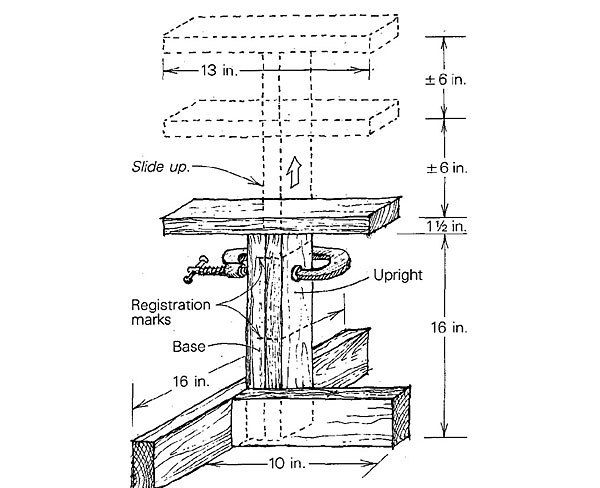 Since I often work alone, I use these simple cabinet jacks, made from 2×4 scraps, to support kitchen wall cabinets while I adjust their final position. Set on a 36-in. countertop, the jacks will accommodate the three most common sizes of upper cabinets — 18 in., 24 in. and 30 in. high.
I use them in pairs, and pre-set each one to the correct rough height registered with marks on the jack base. I use a C-clamp to hold the upright to the base, but a slot in the upright that rides on a carriage bolt through the base would be better. A wing nut could then clamp the upright and base together at any height.
I lift the cabinets onto the jacks, then level and position them using floor-tile scraps as shims. After the cabinets are installed, the jacks are easily removed by releasing the clamp on the upright.
Jim Barren, Southwick, MA