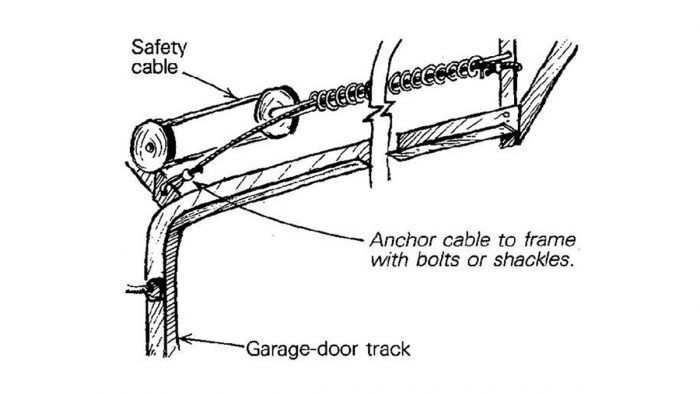 When an overhead garage-door spring breaks, it can do considerable property damage. But the potential for personal injury is even greater. Because of this possibility, whenever I service or install a garage door with overhead springs that stretch, I install safety cables. With the door down, I run a heavy braided-steel cable through each spring. Then I anchor the cable at both ends so that the spring travels along the cable, as shown in the drawing.
One of my clients had a garage-door spring snap with such force that it broke the safety cable. But that was the only damage because the cable kept the spring segments from flying off in dangerous directions.
If one of your springs needs replacing, be sure to replace both of them. This will ensure equal lift.
Rod Goettelmann, Southampton Twp., NJ
Edited and Illustrated by Charles Miller
From Fine Homebuilding #26