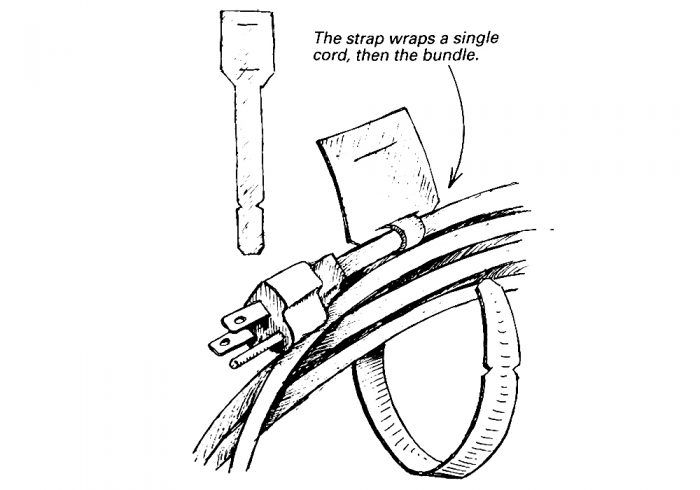 The drawing shows a strap that I use to keep my extension cords nicely coiled when they're not in use. I make the straps out of defunct inner tubes for truck tires, available for free at my local tire dealer.
To make a strap, I start with a 2-in. wide strip of rubber about 10 in. long. Then I trim the strap so that I've got a 2-1/2-in. long body with a 3/4-in. wide tail. I make two slits in the body through which the tail will pass. It's important not to make the slits too wide, or the body will not grip the tail very well.
I fasten the strap on the male end of the cord as shown. Then I wrap it around the coils of the cord and pass the tail of the strap through the remaining slit. The holding power of the strap is improved if I cut two small notches in the tail where it engages the slit.
I use similar straps to keep all manner of hoses in order. I just make them longer to accommodate the increased bulk of the coils.
John Schmidt, Sequim, WA