Straining Paint for Touch-Ups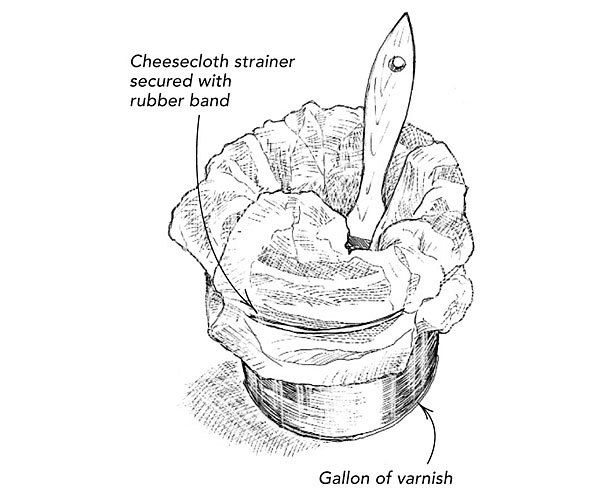 By the time a gallon of paint or varnish has been around long enough to have been opened a half-dozen times and still not completely consumed, you can be sure it has collected enough dried gunk to leave an unsightly surface. It's time to strain the paint. But straining the entire contents of the can is messy and time-consuming if you're just doing a little touch-up work. As shown in the drawing, I take a different approach. Instead of pouring the paint through the strainer, I put the strainer in the paint.
I stretch the cheesecloth strainer over the can and secure it with a rubber band. The cloth hangs in the paint or varnish, and the finish that accumulates above the cloth is free of contaminants; it's just right for touch-ups.
—Don Mathis , via email, None
Edited and illustrated by Charles Miller
From Fine Homebuilding #157