Design
Protecting A House During Construction
A scratched door, a chipped tub, or a broken window can sour a project in a heartbeat.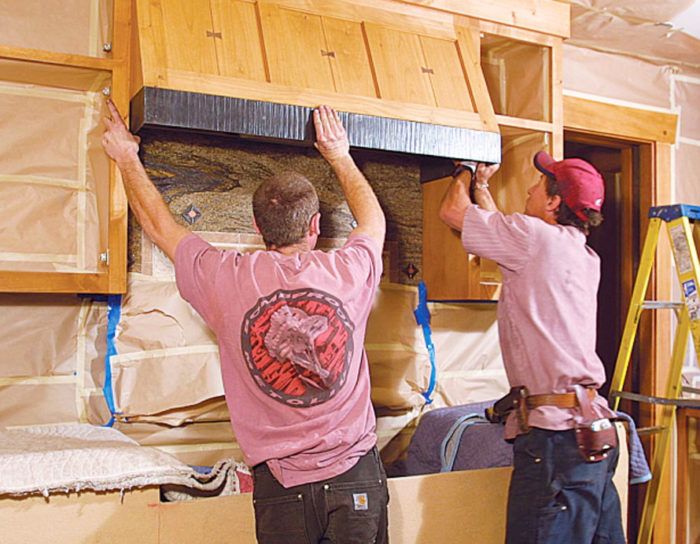 Synopsis: A fastidious contractor details his methods for preventing damage to a house while it's being worked on. He uses everything from moving blankets and cardboard to pantyhose (it keeps dust out of the furnace ducts). A sidebar offers some tips on cleaning products in case your protective measures fail.
The freshly built oak staircase had become the lunchroom for the carpenters and painters. At that point in the job, it was the best seat in the house, and the general consensus held that a few sandwich crumbs wouldn't hurt the unvarnished wood. But then somebody kicked over a bottle of Gatorade; every drop spilled, staining the stair treads a lurid red.
Not all examples of construction damage are so dramatic. Often, it's as simple as a carpenter walking through a nearly finished house with his hammer swinging from his tool belt and putting a 6-in. gouge across a door panel. As a construction-project manager, I've seen lots of these incidents and have even caused a few myself. Some accidents are unavoidable, but the majority are caused by sloppy work habits and carelessness. To minimize these mistakes, I've worked with my crews and subcontractors to develop easy ways to protect our work until the owners move in. Although my focus is new construction, the same techniques apply to remodeling, where in addition to new work, you might need to protect parts of the house you're not working on.
Windows and doors are prime targets for abuse
During the framing phase of construction, fragile items such as windows begin to arrive. First, we remove the screens and store them in a plywood box built by the apprentice carpenters. Windows are stacked carefully in rows along one wall of the garage; the last in each row is covered with a sheet of plywood. If the roof is still open, the windows are covered with plastic and plywood. Once the windows are installed, we staple plastic on the inside of the window framing to protect them from drywall splatter, paint overspray, and interior humidity.
After the doors are hung, we pull each door off its hinges and stack it out of harm's way, protected by a sheet of fiberboard or hardboard. We often hang a hollow-core flush door as a temporary substitute for exterior doors. In areas prone to damage, wooden door jambs are covered with cardboard or plywood. I purchase 4×8 sheets of heavy-duty cardboard from a local plywood-supply company.
French doors and large windows are marked with a large X taped onto the glass to alert everyone that the opening is obstructed with glass. When sanding door and window frames, we tape over the adjacent glass to prevent sandpaper from scratching the edge of the glass panels. When we're welding or cutting steel, all nearby surfaces including glass are protected. On one job, I was cutting angle iron next to a French door and sending hot slag spinning off the blade and onto the door's glass and wooden frame several feet away. I didn't realize my mistake until weeks later when the painter showed me the pitted glass and burn marks. That lesson cost me more than $1,000.
Protect the furnace from dust
When we're ready to fire up the furnace, we remove the plywood covers from the floor vents and replace them with plastic floor register screens. These screens keep debris out of the ductwork but allow heat to escape.
For more photos and information on protecting a home during construction, click the View PDF button below. 
View PDF