Matching Rough-Sawn Barn Boards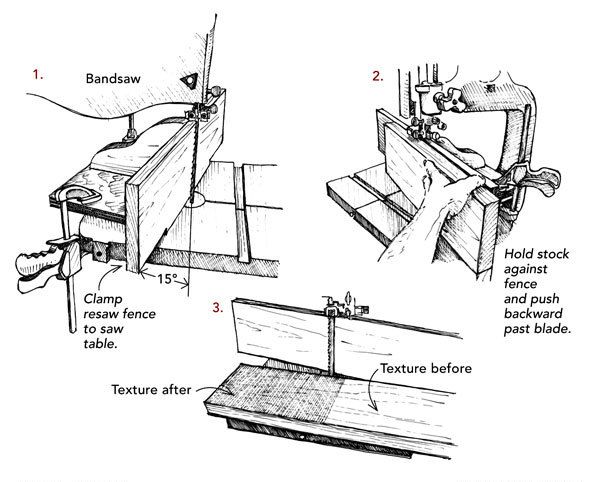 While building a pair of faux barn doors for a building facade, I ran into a predicament with the cedar material the customer wanted. The work required various widths of 2x cedar; the customer wanted them to have a rough-sawn surface. The problem was that 2x6s weren't available with a rough-sawn surface to match the 2x8s and 2x12s.
The boards I was matching were resawn on a bandsaw at the mill. I had a bandsaw, so that wasn't a problem. But I didn't want to reduce the stock thickness by slicing off another layer. Instead, I clamped a tall resaw fence to the bandsaw's table, skewing it away from the blade cutline about 15°, as shown in the drawing. To get the desired texture, I simply pushed the stock backward past the running blade while guiding it along the fence to get a consistent appearance.
—Matthew C. Jackson, Rapid City, SD
Edited and illustrated by Charles Miller
From Fine Homebuilding #184