Design
Masonry fireplace, without the mason
The Mosaic Masonry System is designed for any builder or do-it-yourselfer installation
• Manufactured by DESA Hearth Products
• 866-328-4537; www.fmifireplace.com 
• Cost: Starts at about $2200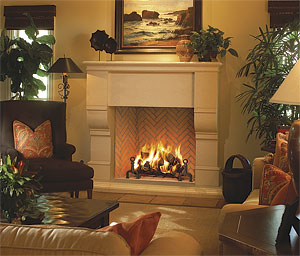 When it comes to interior focal points, nothing beats a masonry fireplace. Even a low flame in such a beautiful piece can add warmth to the atmosphere of a room surpassing any rise in temperature.
Finding a good mason can be difficult, however, and a fireplace built brick by brick is beyond the reach of many budgets. DESA Hearth Products offers a more reasonable alternative. Sold under the FMI (Fireplace Manufacturers Inc.) brand, the Mosaic Masonry fireplace kit is designed for any builder or do-it-yourselfer to install.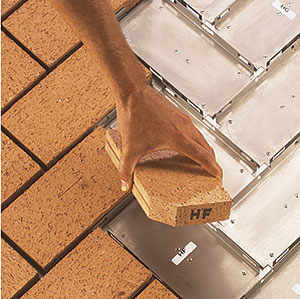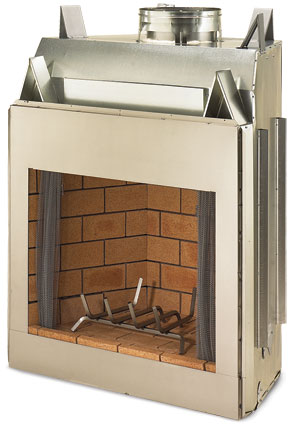 Mosaic Masonry zero-clearance fireplaces start as lined stainless-steel template panels for the inner walls and the hearth. Individually numbered and slotted, precut bricks snap into traditional running-bond and herringbone patterns. The joints are finished with a high-temp refractory mortar that comes with the kit. If you can complete a paint-by-number project, you can create a true brick fireplace without any visible interior metal.
Mosaic Masonry units are available in several different styles, with your choice of a 36-in., 42-in., 48-in., or 50-in. opening.
Photos: Courtesy of DESA Hearth Products