Tools & Materials
DC618KA Cordless Trim Nailer Review
This cordless trim nailer from DeWalt runs off a powerful 18v rechargeable battery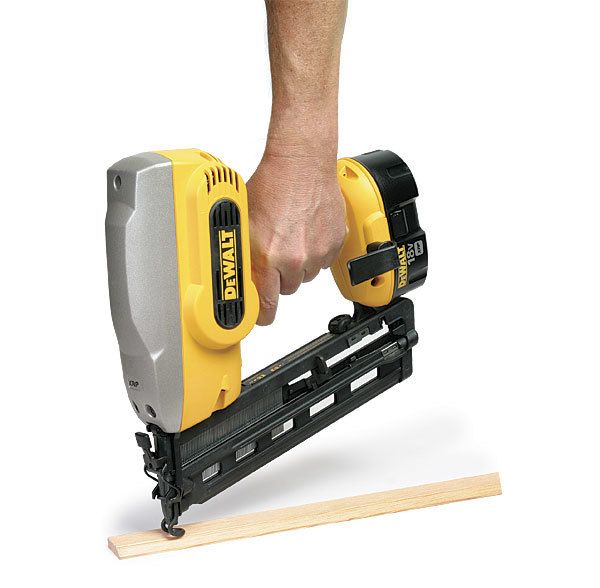 DeWalt's new cordless finish nailer gets the job done without a compressor and without the acrid smell of butane-burning cordless models. The nailer runs off an 18v rechargeable battery that powers a flywheel, which stores the power to drive nails. Flywheels aren't new, but DeWalt has put the technology to good use by creating a cordless nailer that performs more like a pneumatic model. I put up a tongue-and-groove ceiling on my porch and consistently placed nails in the small tongues of the ceiling boards. The tool I tested came with two batteries and a charger, but I worked all morning off one charge. The battery also powers two little headlights that shine when the trigger is squeezed, which is helpful for nailing in dim corners.
The nailer fires 1-1/4-in. to 2-1/2-in., 16-ga. nails collated at 20 degrees. It operates in sequential (one nail per trigger squeeze) or bounce-fire mode. Other features include a nail-depth gauge and a jam-clearing feature.
The nailer's only drawback is its weight. At 8-1/2  lb., it gave my arms and shoulders a real workout nailing overhead all morning. But pneumatic hoses aren't weightless, either.
If you already have 18v DeWalt tools and don't need more batteries, you can buy the DC618KA without batteries and charger for $299.