Tools & Materials
WH12DM2 Cordless Impact Driver Review
This cordless driver from Hitachi can drive 250 2-in. screws into 2x4 studs and still keep going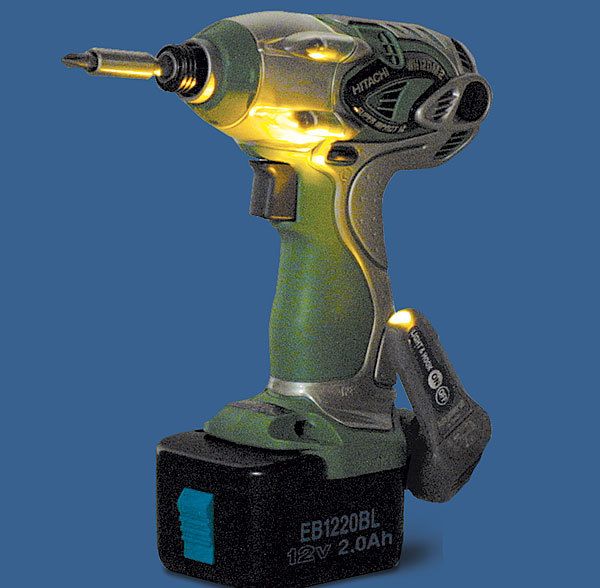 At first glance, the Hitachi WH12DM2 looks like a toy, but this tool rocks. The Hitachi's torque is rated at 1060 in.-lb., and it turns from 0 to 2600 rpm. But there's more to this tool than ratings. A couple of years ago, when I reviewed impact drivers for Fine Homebuilding (FHB #148), most of the batteries died after driving 250 1-5/8-in. screws into 2×4 studs. Using the new Hitachi, I drove even bigger screws (2 in.) and got up to 250 with the battery still going strong.
After I used the Hitachi for a month and then let others borrow it, the motor felt and sounded like new. Features include a no-slip grip, an easy-to-use forward/reverse switch, and a sensitive trigger. It turns almost 0 rpm, which is important for impact drivers. Torque is controlled by using slow speed and by feathering the trigger off/on.
It was the Hitachi's belt hook, however, that won me over. It rotates, making it easy to clip to your tool belt. It also rotates for another reason: so that you can position a tiny penlight mounted in the tip of the hook, say, onto the head of a screw in a dark corner.