Tools & Materials
Mini-T Drill Review
This compact, corded drill is comfortable to use and has plenty of torque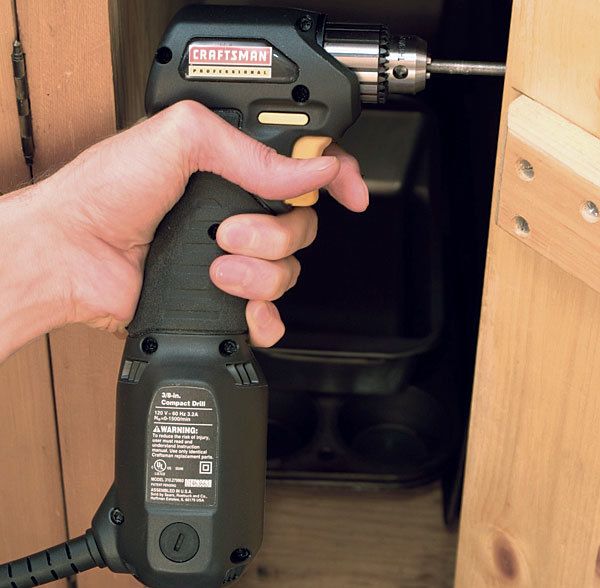 Sears touts the Mini-T as a 3/8-in. corded drill that feels like a cordless. Its configuration is roughly the same as my T-handle cordless, only the Mini-T is a lot more compact and actually weighs less. Even with only a single torque setting, the Mini-T has at least as much torque as the cordless.
Because the Mini-T is compact, I had been waiting to try it until I had a project in tight quarters. But it was so comfortable to use that I kept on using it even after the batteries on my cordless were charged. When I started assembling several fence sections at a time, I used the Mini-T for drilling pilot holes and the cordless for driving screws.
This brings me to what could be improved on the Mini-T drill. First, the variable-speed trigger was jumpy, getting up to full speed too quickly. The chuck also continued spinning long after I let go of the trigger, so I didn't use it to drive screws for fear of snapping screw heads. Last, the drill doesn't come with a keyless chuck.
The comfort of the Mini-T makes the price well worth it, however, and you never have to worry about dead batteries.