A Slice of Bread
Great moments in building history: White bread or whole wheat?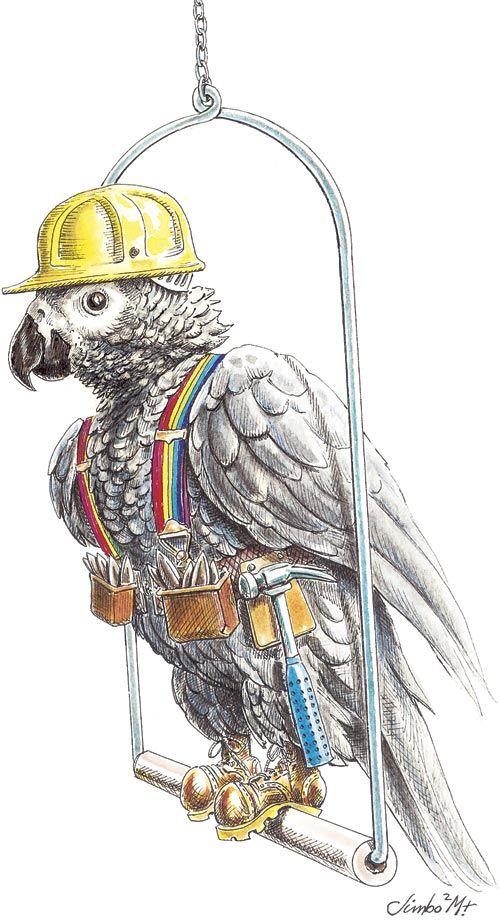 We had a few plumbing projects that needed to be done, so we hired a local handyman who was experienced, licensed and bonded. One project was the removal of a water softener. Our water system had been improved, so the conditioner wasn't required anymore. I wanted the copper pipes soldered to bypass the unit.
The handyman couldn't get the water drained from the copper pipe, so the solder wouldn't hold. Eventually, he cut a hole in the drywall to find the start and end of the pipe so that he could get the water out, but still a little water remained in the pipe. He said, "I know an old trick. Do you have any bread?" My wife got him a slice.
He put the bread in the pipe, and it soaked up the water and allowed him to solder the pipes, finishing the job. The handyman headed for home, and we resumed our daily activity.
We happily loaded a hefty supply of dirty dishes into the dishwasher and started it up. After a short while, my wife said, "The dishwasher won't drain." She also noticed that the water from the sink faucet was yellow and dirty.
I thought our water department must be flushing the system, which they had done previously. Normally, though, they told users before the system was flushed.
Then the hot water stopped completely, and the cold became a trickle. I checked the water heater and power. I turned on all the faucets and tried flushing all the toilets (we have seven faucets and four toilets in our house). Most worked for a few seconds; then we could get little or no cold water. It was 9 p.m. before the handyman returned my phone call.
He said he couldn't imagine what happened and then said, "I wonder if it was the bread." I said, "Didn't you take it out?" He replied, "No, it just dissolves in the water and is flushed out of the system."
Knowing our healthful eating habits, I went to one of the faucets and took off the screen. It was plugged with tough, heavy-grain bread and seeds. My wife had given him a slice of western hazelnut bread made with hazelnuts, cashews, Brazil nuts, almonds, poppy seeds, sesame seeds and flax seeds.
Seeds were lodged in every cartridge, every screen and every filter in the plumbing system. We had to replace the dishwasher and buy a new kitchen-faucet cartridge. It took us till 1:30 a.m. to get water moving again. Even now, we see little seeds in the toilet tanks.
We still don't eat white bread, but I think I'll buy a loaf if we ever again need bread to dry up some water in a drainpipe.
Drawing by: Jackie Rogers