Radon! Now Playing in a Home Near You!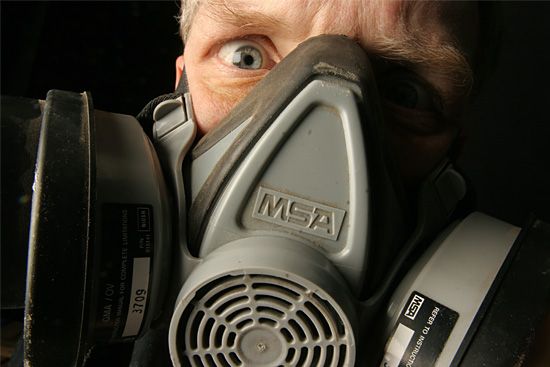 I've got to admit that when I get an email that says:

***PRESS RELEASE: 20,000 Americans Killed in Their Own Homes by the Radon Killer!!!***

my most likely response is: whatever, click, delete.

At the risk of being flippant, I will go on.

I'm so saturated by environmental and health threats that reading my email anymore is like reading a list of next year's doomsday blockbuster movies. So I have no idea why I opened this latest email about radon, but it turns out that January is National Radon Action Month, or NRAM as the EPA has dubbed it and has assigned an acronym to support NRAM and raise awareness. The WHO (World Health Organization) is supporting the EPA by initiating the International Radon Project (or IRP, pronounced urrrp), which, despite what the name implies, is a worldwide effort to reduce radon-related lung cancer.

All kidding aside, the threat from radon does read like a horror movie in the making. Radon is odorless, tasteless, and invisible, and it can creep into your house through the basement or your granite countertop or even the steam in your shower.

So I encourage everyone who reads this post to think twice about taking your next vacation to a radon health spa .

Wearing a gas mask while you watch TV sounds ridiculous, but getting your home tested for radon is probably a good idea, especially as we all rush to make our homes more energy efficient by sealing all the passive airflow pathways.
However, to safeguard yourself against warrantless panic the next time you open your email, consider this fact that I picked up on the EPA's Web site: Of the people who died of radon-related lung cancer last year, only 2900 were nonsmokers.