Six Questions to Ask Before Buying a House Plan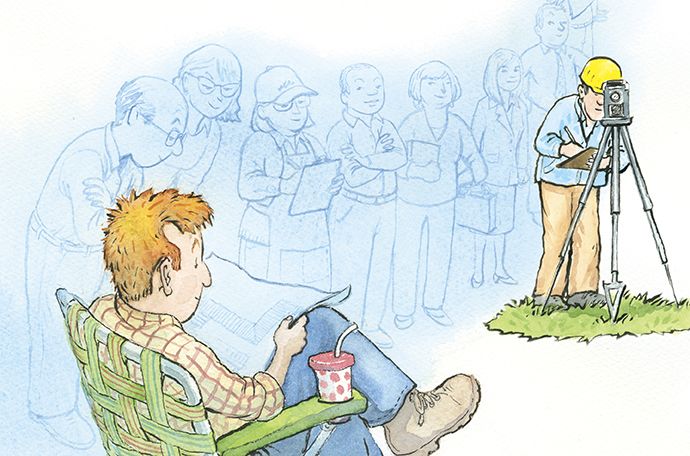 ---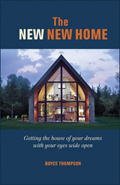 The New New Home
by Boyce Thompson
---
No doubt about it–house-plan designs have gotten much better in the last 10 years. They are a fast, inexpensive way to gain access to appealing home designs.
But don't get too taken away by a killer color illustration or a seemingly perfect floor plan. In most cases, once the plan arrives, you can't just rush out and build the house of your dreams.
You're likely to need an architect, engineer, or draftsman to make sure the home meets local codes and to provide additional drawings. You better be sure that the home's footprint will work on the lot that you've picked out. And you need to determine what kind of foundation the home will have before you buy a plan.
Here are six questions to ask before you pull the trigger.
1. Does the Plan Suit Your Land?
There's no sense buying a plan with a walkout basement if you don't have a lot that slopes from front to rear. Similarly, a plan with a large first-floor deck may not take full advantage of views to the woods behind your home–you may need a second-floor deck to do that. It also helps to consider the home's solar orientation on the lot, since that may influence its design. A big window wall facing west may not be the best idea.
Remember that you can always customize your plan to fit the lot. Most plan providers offer a customization service, which most plan buyers use. Altering a plan to suit the lot is typically a cheaper alternative than hauling in dirt or re-grading the lot to suit the plan.
2. Can You Get Approval?
Unless you are building in the middle of nowhere–and nowhere is getting harder to find these days–local regulations will influence what you can build. It's important to check with the planning department about building requirements, particularly if there's any water around the property.
Side setback requirements may make the plan you love too wide for your lot. Community height restrictions and allowable roof inclines may also make certain plans unpractical. Siding, on the other hand, can typically be customized to meet local requirements.
3. Does the Plan Meet Code?
Most house plans are designed to meet national model building codes. Though local governments often reference those codes, they may change some provisions due to local climatic conditions.
If you aren't familiar with the local building code, you need to find someone who is. It pays to meet with a builder, architect, or engineer before you buy a plan. Some local municipalities require that a local architect seal your plans anyway.
4. What Does the Plans Package Include?
House plan deliverables vary by designer. Some may not include a roof-framing plan, which means you may need to hire an engineer or roof-truss company to do one.
Most plans sold by leading designers also omit plans for electrical and plumbing systems and mechanical ventilation. Plan designers don't know where the electrical feed will enter your house, which direction water will flow on the lot, or what local climate conditions are like. At some point, you'll need to involve a plumber, an electrician, and a HVAC contractor.
Something else to check is whether the plan is sold with a list of materials needed to build the house. That can prove valuable, since it enables you to do a more accurate job bidding out construction work. You don't have to rely on a supplier or subcontractor to estimate material needs.
5. Can You Change to the Plan?
These days virtually all stock house plans can be modified. That's a big change from 10 years ago, when what you saw was what you got, and if you wanted changes you had to take them to a local draftsman to have them redrawn.
Most plan services for a modest fee will change everything short of altering exterior walls, though some will even do that. They will take out windows, fireplaces, and false dormers; rearrange interior walls; and change roof pitches. They will even do a mirror reversal of a plan. They typically provide a free estimate of what making these design changes will cost.
A lot of redrawing involves changing the location of garage doors, which may be dictated by community guidelines. It's often possible to convert a front-loading garage into a side garage, or maybe even a detached garage. It may also be possible to lengthen a two-car garage into a three-car garage.
6. How easy is the home to build?
It's difficult to eliminate all the surprises when you build from a house plan. Some designers draw homes that are easier and less expensive to build that others. That's why builders who find a good house plan designer tend to use the same firm over and over. That way they know what to expect.
There's no substitute for talking with someone who has built a designer's plan. Many of the leading house-plan firms will help you find a builder in your area to build your plan. That's a good place to start. Unfortunately, the plan companies typically won't release the names of homeowner customers out of respect for their privacy.