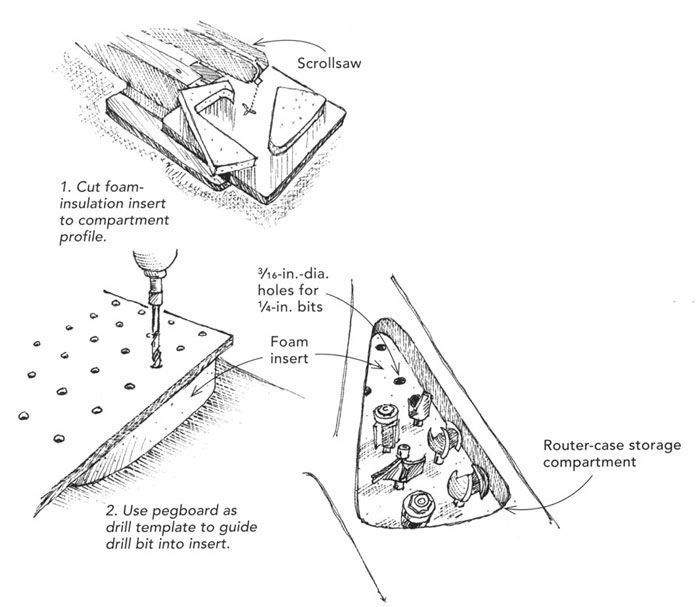 My trim-router tool case has several triangular-shaped storage compartments built into its plastic housing. They are handy cubbies for storing bits, but the bits just rattle around in there, banging into each other in the back of the truck and getting dull before I even open the case. As shown in the drawing at left, I used some scrap pieces of foam insulation shaped with a scrollsaw to make custom storage inserts for my bits.
The foam is actually hard to drill. The bit wants to wander, and the foam has a tendency to tear out. My solution is to use 1/4-in. pegboard as a drill guide. It keeps the bit from wandering, stops tear-out, and gives you evenly spaced holes. A 3/16-in. hole provides a snug fit for the 1/4-in. shanks.
In some of the tighter spots, I drilled the holes at an angle to accommodate large bits. I secure odd-shaped bits to the foam board with electrical staples.
Brian Campbell, Minnesota City, MN
Edited and Illustrated by Charles Miller
From Fine Homebuilding #209