Variable Outfeed Pipe Support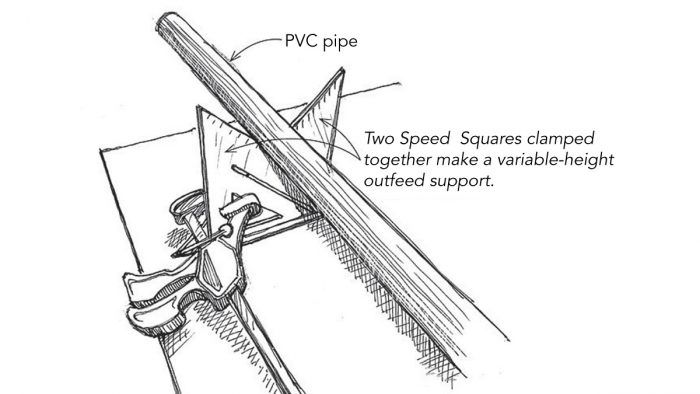 I had to cut some PVC pipe to length with a chopsaw, and I needed to support the far end of the pipe at a height equal to the saw's table. I could have cobbled together a stack of wooden blocks, but I wanted to do something a little less crude.
As shown in the drawing below, I clamped together a couple of Speed Squares to form a V that cradles the end of the pipe. Sliding one square against the other gave a precise height adjustment, and the clamp bar provided a support to keep the V in position.
Larry Chace, Ithaca, NY
Edited and Illustrated by Charles Miller
From Fine Homebuilding #225