How-To
Smart Scheduling Helps Projects to Finish on Time
Whether you're a pro or a homeowner contracting your own project, meticulous planning will help you to stay on time and on budget.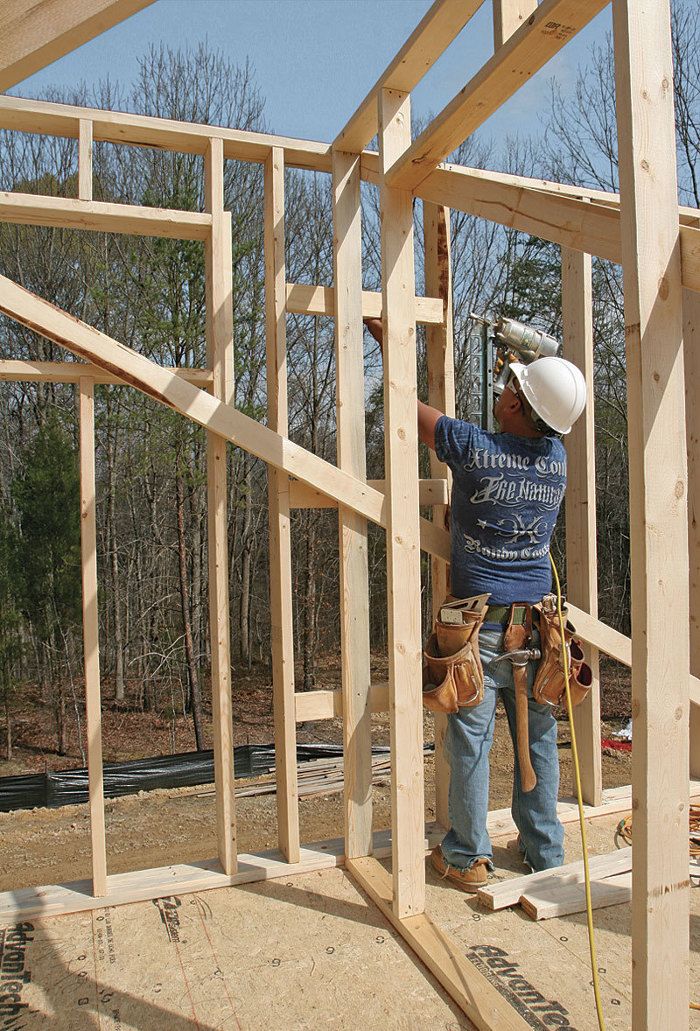 Synopsis: There's no getting around the fact that any building project — from a simple addition to an entire house — is going to involve a financial investment. One way you can help to keep costs under control is to keep your project on track. In this article, veteran builder Michael Patterson describes the importance of scheduling for a building project. A schedule helps you to break down a project into its basic tasks, then plan them in an efficient, effective manner. While calendars can get the job done, Patterson is a fan of the Gantt chart, which allows him to look at a project as a whole while also being able to consider its individual components. The Gantt chart also is adaptable for times when tasks go awry or require adjustment. This article includes a sample Gantt chart describing the tasks and timeline for a sample kitchen-addition renovation.
It's been said that stereotypes are stereotypes because they contain a grain of truth. While "two weeks" may be funny, it hits close enough to home that whatever smile we contractors may have is a bit pinched, and whatever smiles our clients may have are knowing ones. I'm all for smiles, but I'd rather they be the satisfied grins of contractors and homeowners whose jobs went according to plan. Scheduling a project well ensures that satisfied grins are the rule.
Schedules allow me to plan my work so that I have an answer when a potential client asks, "When can you start?" They allow me to give subs plenty of notice for when I'll need them, increasing the chances they'll show up on time. Subs appreciate knowing what work they've got coming, and they respect contractors who run their jobs well. Mostly, though, a good schedule saves time, which — whether you're a contractor or a homeowner — is money.
Job scheduling entails three major components: determining the scope of the work, including who will do each task and how long each task will take; building a schedule chart so that you can track progress; and tracking progress and responding to scheduling glitches.
All of this follows what's called the "critical path," a chain of tasks that have to happen to complete a project. Delaying any critical task will delay finishing the project as a whole unless corrective steps are taken. Critical tasks include getting a foundation in or receiving a framing inspection. Until these jobs are completed, nothing else can happen on the critical path, and everything after that is delayed.
To keep a schedule, you have to be able to see the critical path during both planning and construction. This knowledge lets you accurately estimate project time; give subcontractors, inspectors, and suppliers plenty of notice; plan things such as your own time off; and make adjustments to stay on track when things go wrong.
Know the scope of work
The first aspect of scheduling is to know the scope, or extent, of the work. Where does the work begin and end? If you're building an addition, does your work end where it ties to the existing house? For instance, are you painting the new siding to match the house, or will you repaint the existing house for a good color match? On projects originating from an architect, the scope of work is usually laid out fully in the construction drawings and specifications. Other times, you as the general contractor or as the homeowner define the scope of work with your plans or your detailed proposal.
The next step is to break that scope of work into a list of tasks and to determine whether they're on the critical path or parallel to it. This list generally follows the order of construction, from excavation to finish painting. The more detailed the list, the more accurate the schedule can be. If it doesn't appear in the schedule, it's not going to happen on time.
For more photos, charts, and details, click the View PDF button below:
View PDF