Classic Design With a Modern Twist
This sunny Saratoga Springs house blends a classic and modern elements using custom designs and distinctive touches all throughout the space.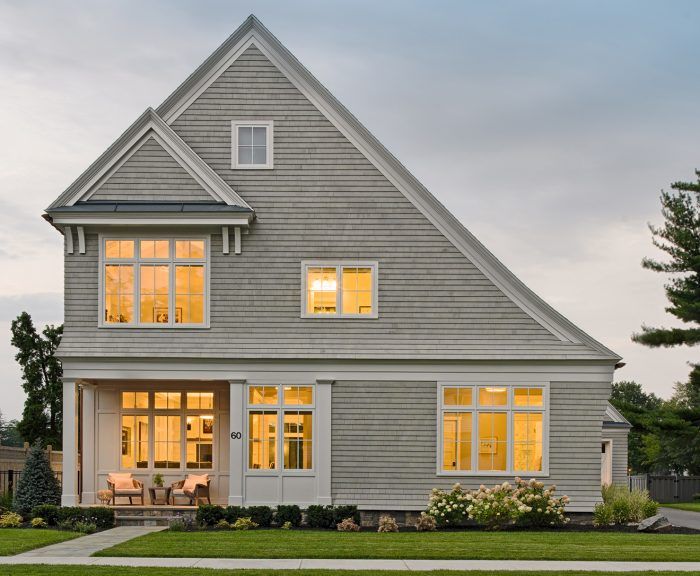 The asymmetrical exterior design of this home in Saratoga Springs adds a unique look while still appealing to the surrounding homes in a historic neighborhood. Construction of the house was a bit tricky for the builders, due to its close vicinity to the Oklahoma Training Track. Between April 1 and October 31, a noise ordinance prevented construction work from 7 a.m. to 10:30 a.m., adding some challenges to the project.
The house features prefinished cedar shingles with a final solid stain upon completion. The exterior millwork utilized a mix of PVC and composite for longevity and lower overall maintenance. The roof is a blend of asphalt fiberglass-reinforced shingles with standing-seam metal accents and copper half-round gutters.
On the interior, the millwork consists of custom-milled paint-grade poplar profiles. The hardwood flooring is 6-in. select white oak. The kitchen and bath vanities are both from Signature Custom Cabinets and the site-built mudroom features built-in cabinets and millwork crafted by Teakwood Builders.

The basement family room is a rough-sawn pine finished to replicate a reclaimed gray barn wood with custom barn-style sliding doors. Nelson Reeds Lighting Designer selected and designed all the lighting fixtures, and the interior finish designs are by Elizabeth Tanny Design.

The homeowners felt like the architects brought their vision to life: a warm, welcoming, and simple structure that they could call home.