Balancing the Elements
These three separate outdoor spaces provide examples of ideal fire feature placement while highlighting expansive views.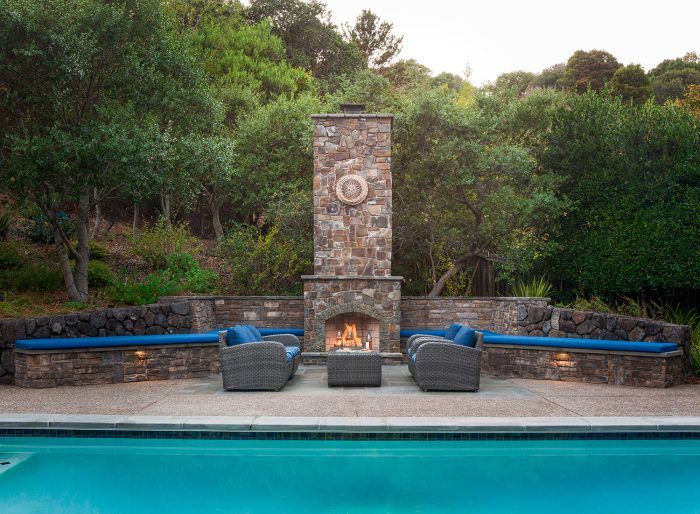 At the first property (photos 1 and 2), the first fireplace already existed, but was trapped under a low, wooden arbor. The arbor was removed and a second fire feature was added to compliment the first. The reflecting firelight in the pool directly connects the space to the natural elements and evergreen backdrop around it making the two spaces relatable to the larger context.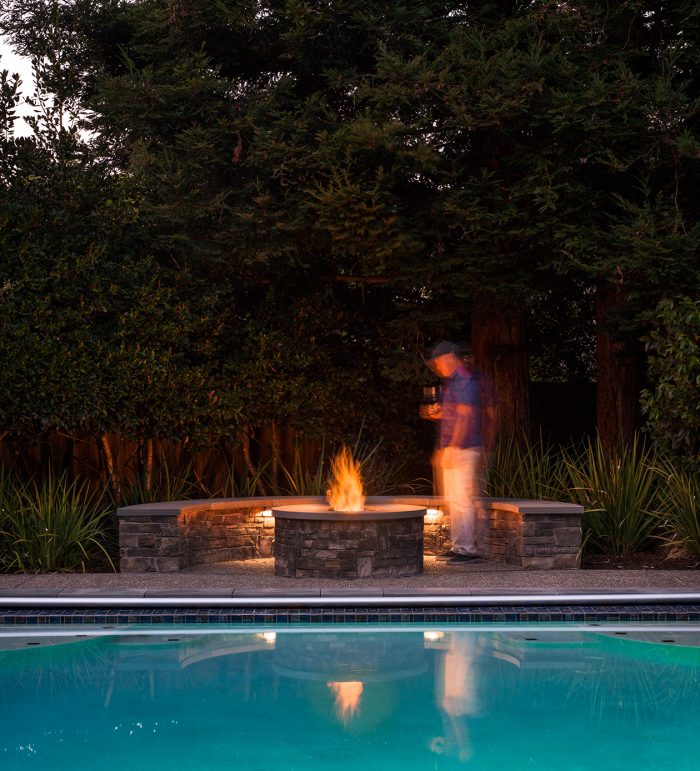 The fire pit at the second property (photo below) sits on the outer margin of the property connecting the homeowners to the water's-edge lifestyle. The casual "beachiness" of the fire pit provides a relaxing time after a day on the boat. The comfortable Adirondack chairs bring a splash of vibrant color to reflect the ever-changing light of the sun while continuing the theme of a casual vibe of a day or night on the water. With the linking of the elements, primarily water and fire, the outdoor experience is in line with the idea of simplifying and intensifying.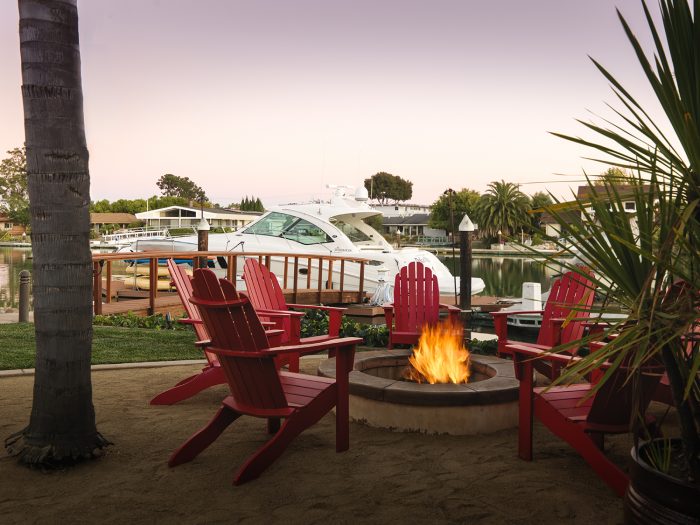 The third outdoor space (photo below) utilizes sophisticated and refined seating to echo the elegance of the fire feature and creates a beautiful standing invitation to end the night with everyone gathered around the fire. The lush jungle context was accomplished with draping succulents and exotic plantings that strike an elegance consistent with the fire component, resulting in a polished yet cozy corner of the property to draw guests in.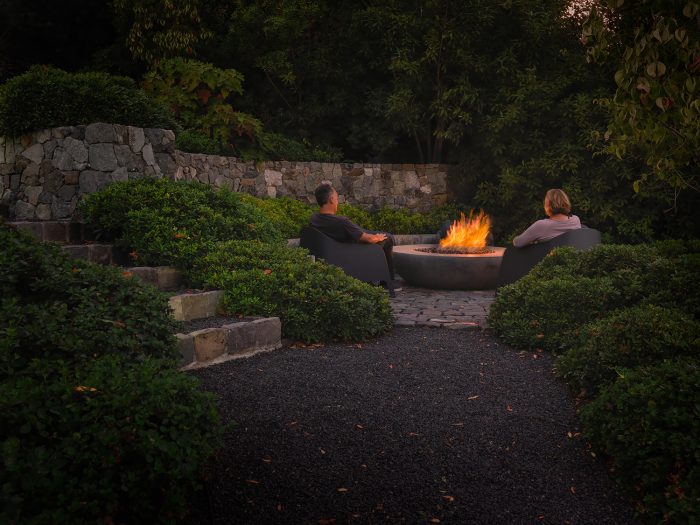 I LOVE to play yard games and I couldn't resist adding in the image of the the bocce court taken at dusk. If you want to take a break from wine and cheese around the fireplace, grab friends and family to play a few games into the night – I can't imagine a better evening of fun and socializing!