Tools & Materials
Tool Test: 12-in. Compound-Miter Saws
With a host of innovative features, one saw rises to the top.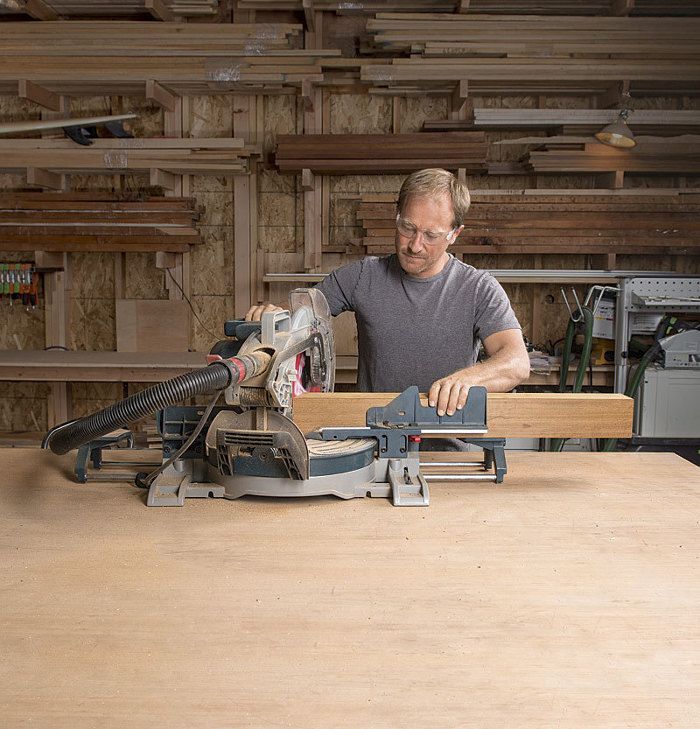 Synopsis: Twelve-inch miter saws are useful and reliable, but they are also expensive, so choosing the right model is paramount. Longtime remodeler and cabinetmaker Paul Johnson took all the current models from the major manufacturers and put them through a series of cutting tests while using them on his job sites for several weeks to find the best model. He measured cut capacity, assessed their quality of cut, and looked critically at their features and controls. Individual write-ups for each tool describe their respective miter and bevel capacities, notable features and flaws, and pricing.
For some projects, I really appreciate my sliding miter saw's huge crosscut capacity. For others, especially installing typical crown, casing, and baseboard, as well as sizing stock for built-ins, I prefer a nonsliding miter saw. Nonsliders are less expensive and easier to carry, and their simple plunge mechanism makes them better at handling job-site bumps without going out of alignment.
I had been in the market for a new 12-in. miter saw for a few months, so I tested seven models from major manufacturers. I decided on 12-in. saws instead of 10-in. models because I want greater depth of cut for cutting crown molding in a "nested" position and baseboard standing up against the fence. a 12-in. nonslider is also my go-to saw for cutting deck boards, wall studs, and stair parts.
How we tested
To level the playing field, I first replaced all of the stock blades with Freud Diablo 80-tooth blades. I then used the saws for four weeks to cut lumber for an outdoor porch entry, ipé decking for a small deck, and trim for an extensive kitchen remodel. After using them on the job, I brought the saws back to my shop and cut wide boards, different pieces of crown molding, and larger timbers to check their capacity. I judged their power under heavy load by cutting 4×4 ipé posts, and I abused them by letting their heads spring up with full force after cuts and by pulling on the heads to see how much flex I could get.
While all the saws can get the job done, Bosch's standout features help it rise above the others. It has an expanding table for supporting long stock, an easy-to-use bevel lock, and effective dust collection — and it costs the same or less than the others.
Similar design but different features
All of the compound-miter saws share the same basic design: The head of the saw plunges straight down into the cut; the turntable rotates, allowing for miters in both directions; and the arm-and-head unit tilts for bevel cuts. For supporting tall material, all of the saws have an auxiliary fence on top of the main fence that can be slid out of the way for bevel cuts. Beyond these basic features, each saw has its own attributes that set it apart from its competitors.
The Bosch, craftsman, and Skil saws include supports that extend the saw table to help stabilize long material, and all but the DeWalt have clamps to keep the material steady. When you're using the saw without a miter-saw stand, the outfeed supports and clamp make cutting longer material safer and more controlled.
For more photos and details, click the View PDF button below:
View PDF