A Cap for All Tubes of Caulk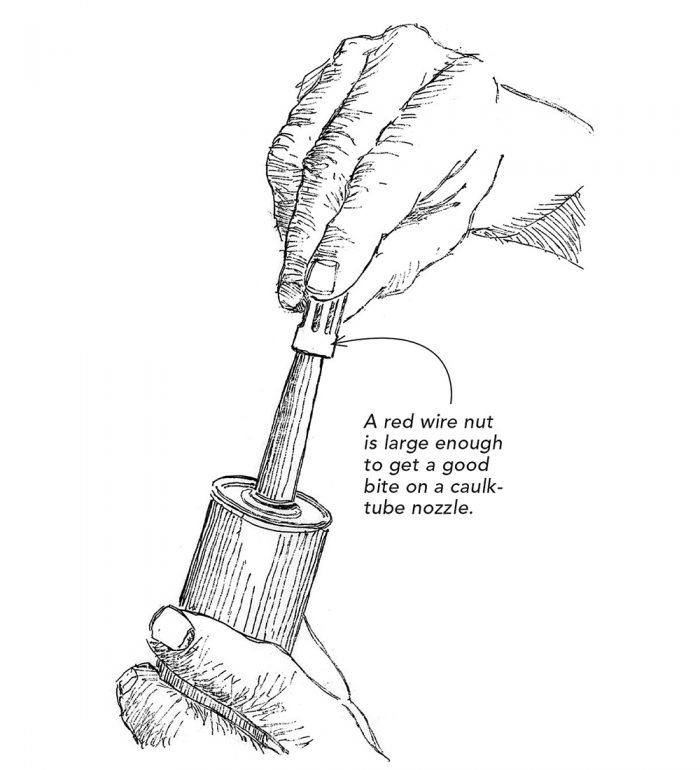 I try to buy tubes of caulk that don't have nozzle caps; if I happen to have tubes with caps, I toss out the caps. Instead, I use electrical wire nuts. The red ones seem to fit best, and because they are threaded, they cut into the plastic tips on caulk tubes to create a secure and tight fit. This is a good way to use wire nuts that I remove from old work, and it keeps them out of the landfill.
—Sam Zaydel, Moss Beach, Calif.
Edited and illustrated by Charles Miller
From Fine Homebuilding #260