Design
Septic Tank Placement
A level spot and vacuum testing required for septic tank.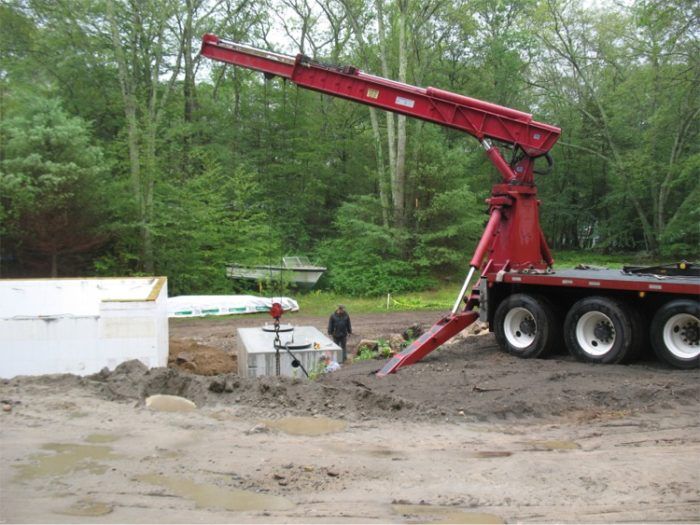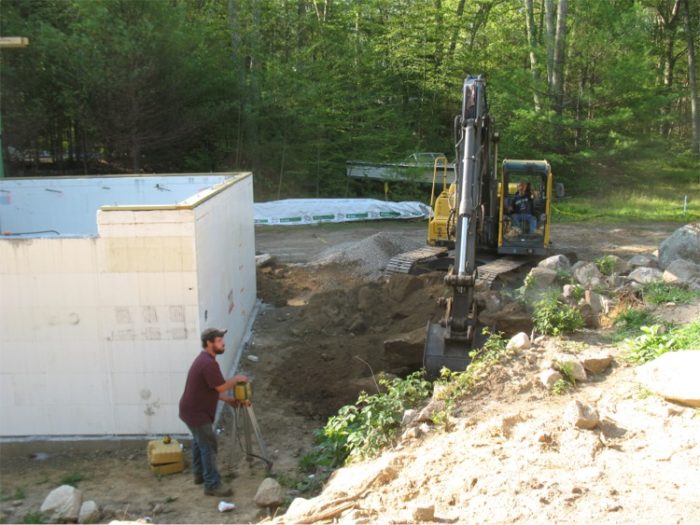 The first piece of the engineered septic system was delivered and placed before backfilling around the garage. In preparation, Mat and John set a level grade for the tank to sit on.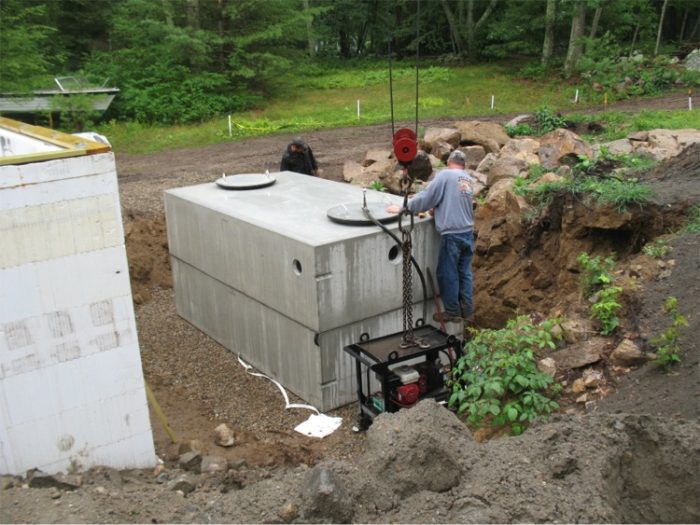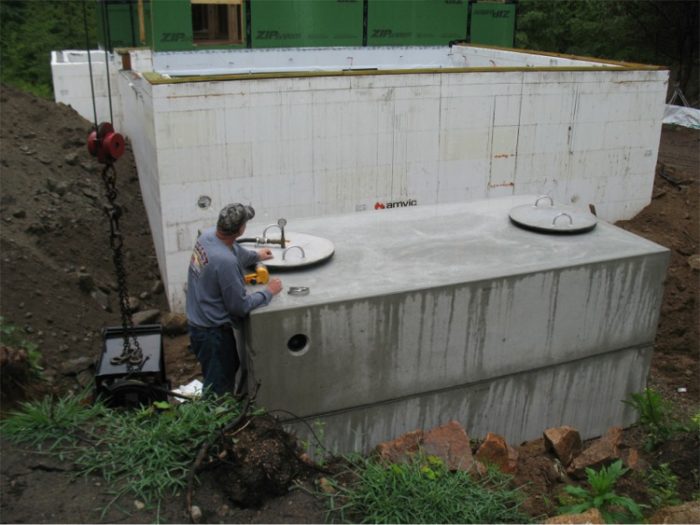 The concrete tank has to be watertight to meet the state requirements. That means after placing and gasketing the lower and upper halves together, it has to be vacuum tested.
The delivery guy uses the same crane arm that placed the tank to lower an industrial gas-powered vacuum pump alongside the tank. Then he covers the two top openings with gasketed covers. After evacuating air from the tank he waits to make sure the tank maintains the vacuum.