Job-Site Injuries
Luckily, the urgent care center is only two miles away.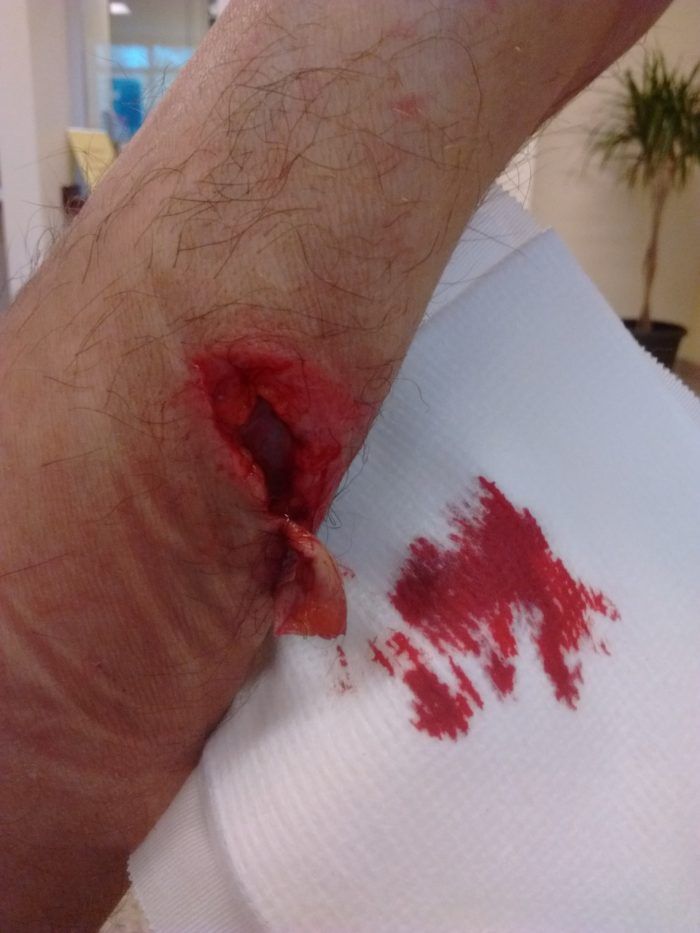 I'm clumsy. Everyone who has worked with me knows that and avoids walking beneath me.  I've suffered more than my share of cuts, breaks, crushes, nailer accidents, falls, and an odd encounter with a belt sander — and this project is no different. Luckily my doctor and an urgent care center are just two miles away. So far, I've made three visits since this project started.
The first was for a tiny scratch on my left index finger, which got infected quickly and required an antibiotic infusion to avoid amputation.
Next was a fall through the ceiling joists. I stepped on a sheet of OSB that didn't reach the next joist.  Looking back, I should have just let myself drop through. But my automatic response was to catch myself. That lead to bruised ribs and arms but, luckily, no breaks.
The third accident was a pretty severe knife cut.