Window — As Art
This garage window helps change a wall into an echo of a Mondrian canvas.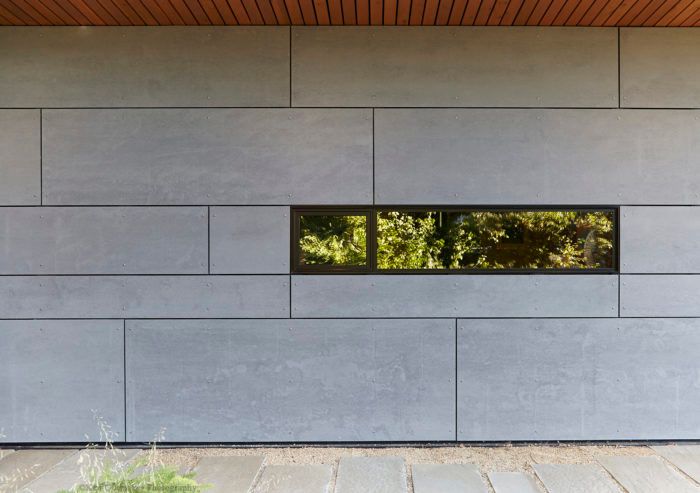 Thoughtful design and well executed construction transform this "simple" window on the side of a home's garage into something more. The layout and use of materials creates a tension and makes full use of each of the material's inherent qualities.
The architect also makes interesting use of windows that look into gardens on either side of the home's living space.
Architect – Allan Farkas – http://eggfarkarch.com
Photo – http://www.kengutmaker.com