Taking the Long View
The play of light and shadow, glass and steel, defines this modern-style home.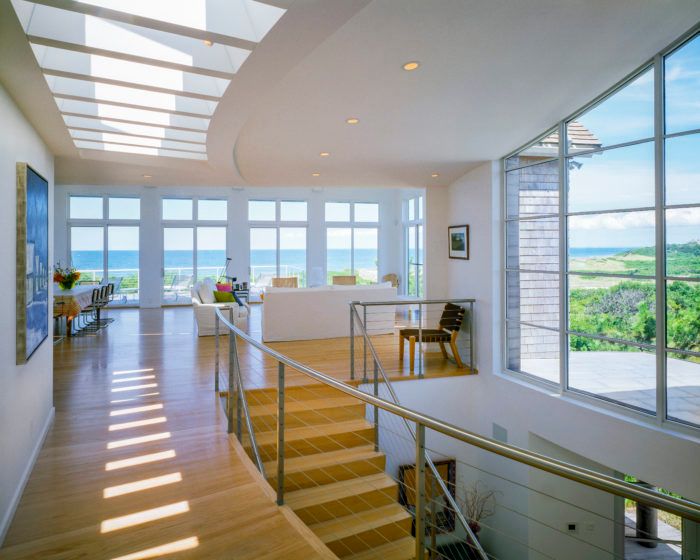 This modern house on the Cape Cod seashore was designed with the view in mind. Numerous large windows give a sense of transparency, allowing almost unrestricted views to the ocean just outside. Skylights create interesting light patterns on the floor, bringing in abundant ambient light. Stainless steel handrails and hardwood floors make their visual and tactile contributions to the overall aesthetic of the house. The spectacular views are visible almost everywhere, completing the picture of a great seaside house.