The Diablo Red Fire Media Event at STAFDA
Lots of carbide at the Specialty Tools & Fasteners Distributors Association Annual Convention & Trade Show.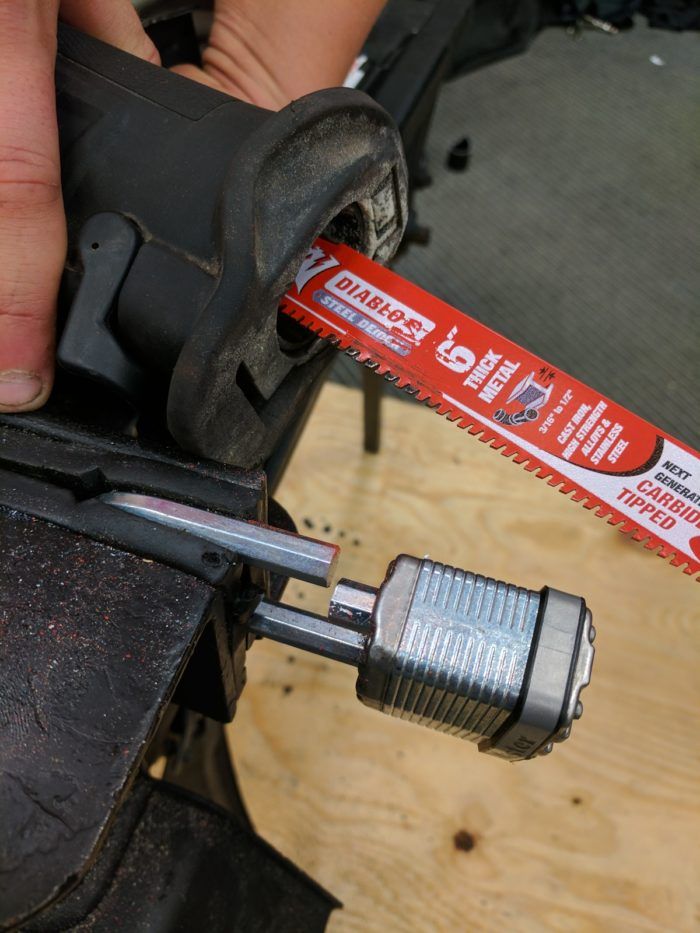 I had the opportunity to attend my first STAFDA event recently, and it was amazing to say the least. Being obsessed with tools, I was in my "happy place." When I wasn't busy grinning ear to ear, I was chatting with the reps of many great tool and accessory companies. Even over two days, there wasn't enough time to see it all.
We were asked by Diablo tools (Freud) to attend their media event, where they announced a few new products. The standouts from this event were the new next generation Extreme metal cutting carbide tooth blade, next generation wood and nail carbide tooth blade, a first launch carbide tooth aggressive pruning blade, their new diablo carbide tooth hole saws, the next gen demo demon tracking point "amped" circular saw blades, and finally the cermet ll (ceramic metallic) carbide tooth metal cutting blades. Basically, there was a lot of carbide.
Diablo is listening to the demands and concerns of contractors and end users. They took feedback from the field, and tweaked each next generation product for the better. I witnessed these improvements first hand, starting with the extreme metal cutting blade.

This beast sinks its carbide fangs into anything metal, and shreds it apart. Mild steel, stainless steel, cast iron, and even a boron carbide master lock shackle. Yes, you read correctly. These are tasks that would normally trash any standard bi-metal blade, or take an extremely long time with a diamond grit blade. Diablo has a proven solution for contractors cutting sch 40, or making cast iron repairs in tight spots.

The next generation nail and wood blade is equally as impressive. This new model is capable of cutting hardened nails and screws! This is a remodelers dream. We watched a demo of various stacked materials being cut, along with 12-15 fluted concrete nails and screws. I was happy to see minimal chipped teeth after this extreme demonstration. The first generation blades had some issues with carbide fractures and tooth loss.

The carbide tooth pruning blade was put to the test on some 4-5″ fresh tree limbs. I didn't catch the species, but the section was fresh, and very wet. With a standard pruning blade you can have issues with binding from excess moisture, and the blade body getting pinched in the kerf, which generates heat and steam. The Diablo blade has additional set in the carbide teeth which give clearance for the body, which in turn minimizes binding. The carbide teeth ensure a longer service life when dealing with dirty materials.
The carbide tooth hole saws feature an improved and optimized quick change arbor. Some of you may recognize this quick connect from some older Bosch holesaws, but this new version has a larger diameter pilot and a much more secure connection to keep your hole as round as possible. Holesaws can be inserted into the arbor much like a bit in an impact driver. The holesaw itself completely laughs at any obstacle in its path. We witnessed a head to head against a few other brands, and the diablo was able to complete the holes the others couldn't, cutting through 2 hardened concrete nails at each station for a total of 8 over the test. I know this sounds like a massive sales pitch, and if I didn't see it and try it for myself, id agree. These are the real deal. As a final test of capability, we got to drill through a section of cast iron pipe. It completed the task with ease, and in a reasonable time. 2 of the teeth chipped from the testing, but the hole saw was fine otherwise.

Diablo has brought their tracking point tech over to their DemoDemon blade and they have dubbed it the "tracking point amped." By clipping the corners off the alternating teeth, they have increased the durability of the blade by making it less likely to chip. The tracking point keeps the cut straight and true, which also helps with durability by minimizing vibration and blade flutter. In the demonstration, they cut through layers of sheet metal, shingles, and 1/4" lag bolts. The saw with the new blade made it the furthest.
The new Cermet 2 (ceramic metallic) carbide blades are optimized for cutting steel in slow speed chop saws. Diablo had mentioned the capability to cut Ferrous metals and stainless steel on the SAME blade! This saves you a ton of time between blade swaps. The tooth design and geometry are also improved. In a live demonstration, we observed up to 4x lower noise levels from the Cermet 2 blade when compared to a few other blades.
All in all, I was impressed with the new releases, and Ill be putting them to the test on the jobsite very soon. Follow me on Instagram @toolaholic, and Ill post videos over the next few weeks.