Tools & Materials
Bluestone Entry
Rather than dither away downtime, we upgraded the entry slab with a bluestone cap in a long day's work effort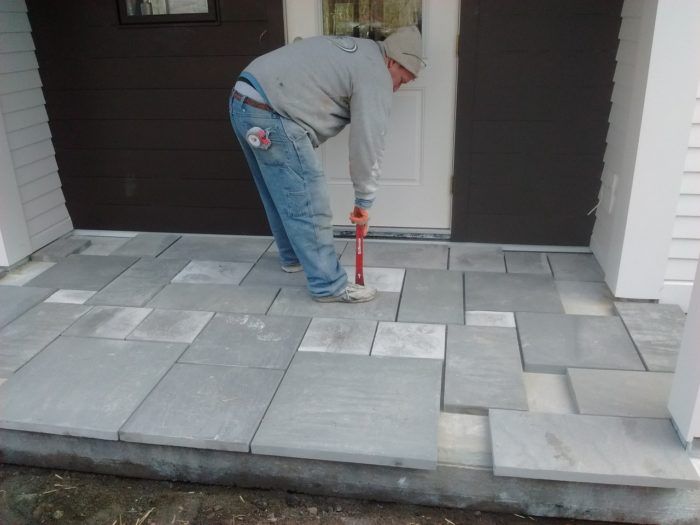 I wasn't sure how the budget would look toward the end of construction, so I was noncommittal when it came to the 75-sq.-ft. bluestone entry. When Bruce and I formed and poured the entry slab, we set the grade 3-1/2 in. below the door threshold so we could cap the slab with stone at a future time. And we finished and edged the slab so if I couldn't afford the bluestone, the entryway would still look good.
Even without being certain of the budget, I moved on the bluestone. Bruce and I had several days with little work to do on the house while waiting for trade contractors to finish up and the forecast was for above freezing both day and night. So we picked up a truckload of bluestone and laid out a randomized pattern.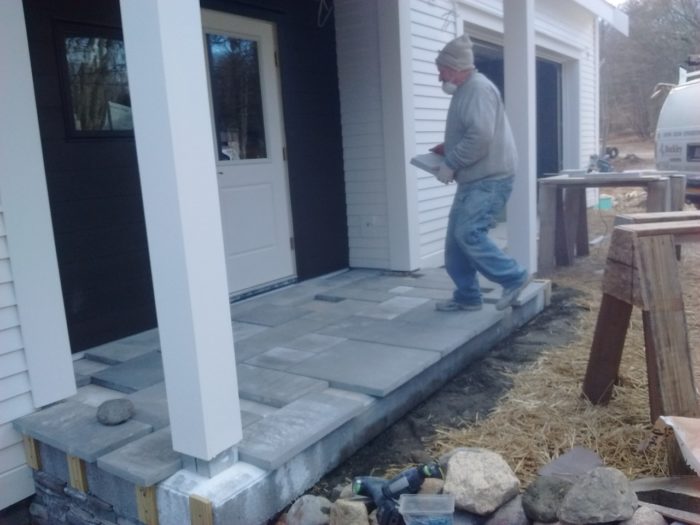 Bruce took the lead with the layout and the cutting. He had plenty of experience laying a 1,400-sq.-ft. patio a couple years ago so this job was simple. He started by laying out the stones for equal overhangs at the sides and front. Because the slab wasn't designed for full-sized stones I padded the edges where needed with pressure-treated lumber and Boral TruExterior trim. This eliminated the need to cut the perimeter stones.
Most of the stone cutting was for non-stock sizes the design required — 4×18, 6×9, 9×12, and 12×15. The only custom-cut pieces were around the posts.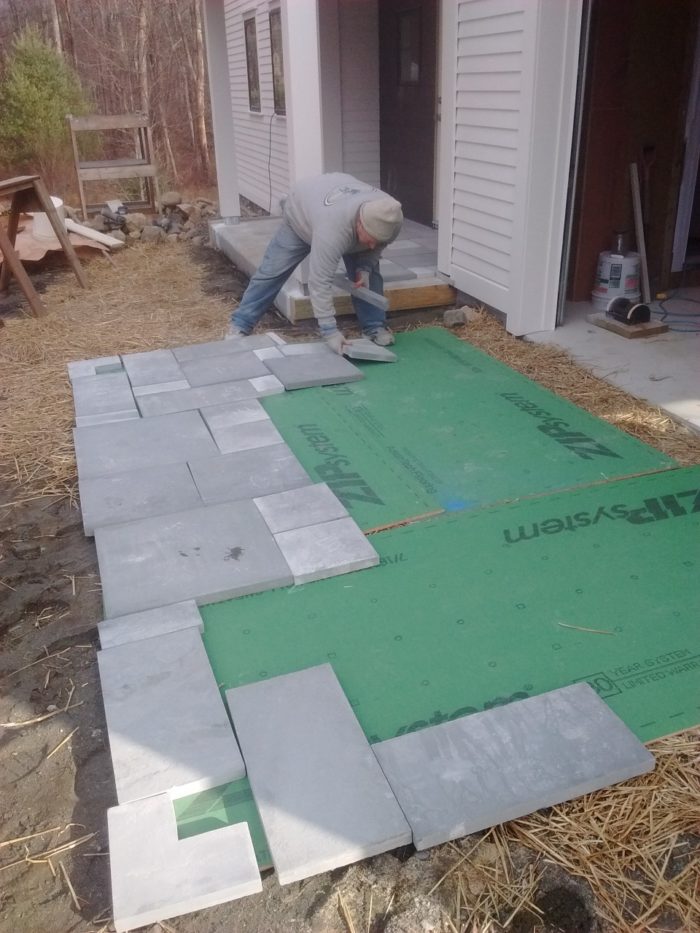 After all the stones were finished and dry-fit we dismantled the design and placed the stones in order on sheets of OSB. The design was complicated enough that if we didn't lay out the pattern on the sheets we could have easily mis-set some of the stones.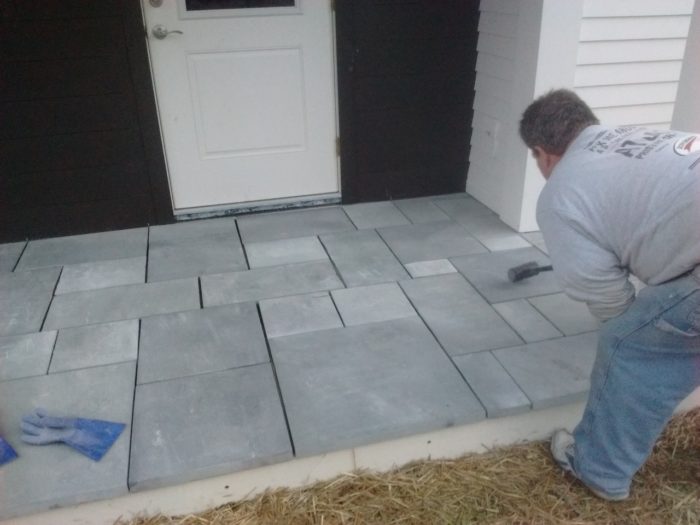 We mixed batches of modified mortar and screeded a 3/4-in.-thick layer to set the bluestone in. The stones were fairly close in thickness but a few varied. We troweled extra mortar under thin stones and used a dead-blow hammer to rap high stones into the mortar bed.
In a few days after the mortar hardens we'll grout between the stones to lock them in and finish off the project.