A Light-Filled Reading Nook
This cozy area is tucked up above stairs and a door.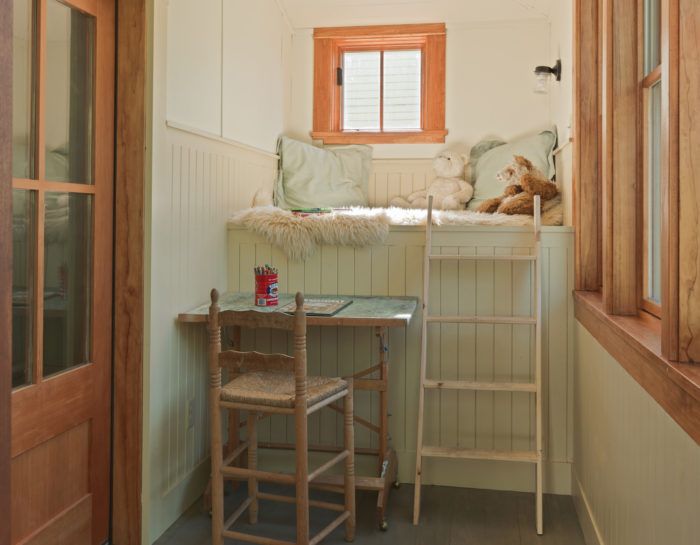 This reading nook is a result of problem solving through creativity. On sunny days, the children loved playing in the small, glassed-in back porch of the original house, which faces southwest. Replicating the size of the original space but enhancing it, by making it part of the interior of the house, was the initial goal.  However, as the homeowners and designer were wrestling with the idea of where to put the full-size door that was replacing the original hobbit door to the basement without eating up too much space, creative ideas started to flow!  Finally, deciding on a cozy reading nook tucked in above the space was the perfect solution for allowing enough room for the new door and stairs.