Warmth and Style for an Indoor Pool
Adding a little glow: wall lanterns, patio doors, and cedar millwork create a welcoming space for swimming.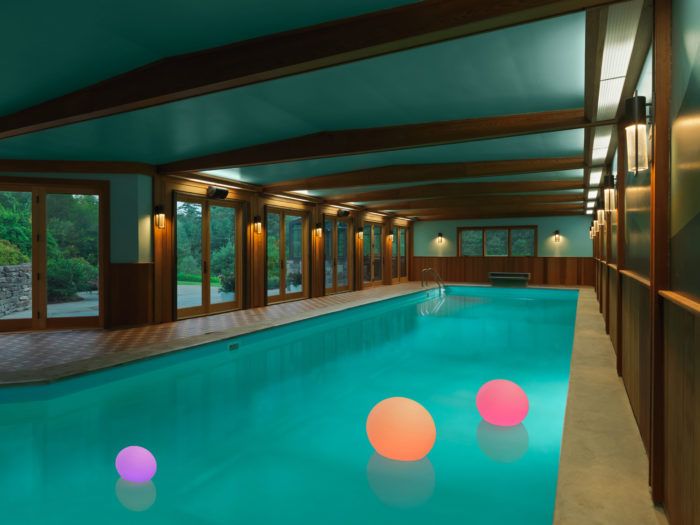 The homeowners were fortunate to have adopted an indoor swimming pool when they purchased their new home several years ago. The pool area lacked warmth, style and connection to the outdoors. The south and west exterior walls were remodeled, replacing small old windows with a series of large Marvin patio doors and custom fully retractable screens. New cedar millwork details were added as well as beautiful wall lanterns. A new greenhouse was integrated into the design in the southwest corner of the space. The homeowners are avid gardeners and enjoy getting an early start on their vegetable garden. To emphasize the connection to the patio and warmth of the space, we photographed it at dusk. The glow of the new lights and floating orbs gave the image some color and a playful feel. Who wouldn't want to swim in this pool all year around at any time of day?